A likeminded vision. A singular goal. A commitment to coffee excellence, shaping the future of the land, farmers, and producers, for the better.
Without relationships, sourcing exceptional coffee just wouldn't be possible. That's why partnerships formed through mutual respect, trust, and understanding, are key.

Our sourcing practices are built from the belief in nurturing and supporting the highest quality, with respect to people and planet. We work Direct Trade wherever possible, championing small scale producers, paying fairly, and providing a route to market, making exceptional coffee accessible for all. We will always go the distance, travelling to the source, meeting, listening, and supporting, ensuring quality partnerships made to last.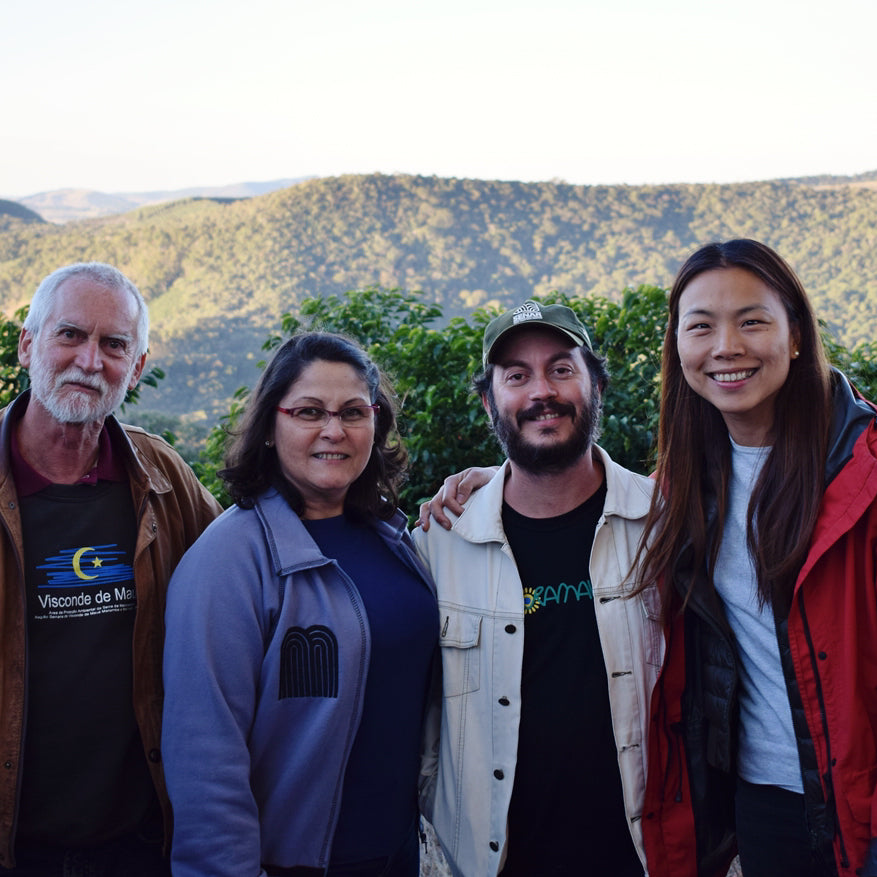 Since our last report, we have
audited 13 suppliers on the farm.
I don't sell coffee; I build relationships. I take a careful, considered approach to every relationship, and it's important to me that those relationships feel natural.

That's the relationship I have with Origin; we're very alike, a mindset to work in a sustainable manner, and a commitment to quality, and exceptional coffee. My relationships begin at home, from my family to partners. This network of relationships moves outward into the wider coffee community— and Origin is an integral part. Conversations are key. I meet and talk constantly with people—no matter the distance, we connect.
We plan and talk, starting a dialogue and sharing a voice. Origin is like family. I'm not interested in the new—to me, investing in protecting, nurturing, and furthering the existing relationships I have is key; I'm excited to see where the next decade with Origin will lead.

- Carlos Pola, Supplier / Producer