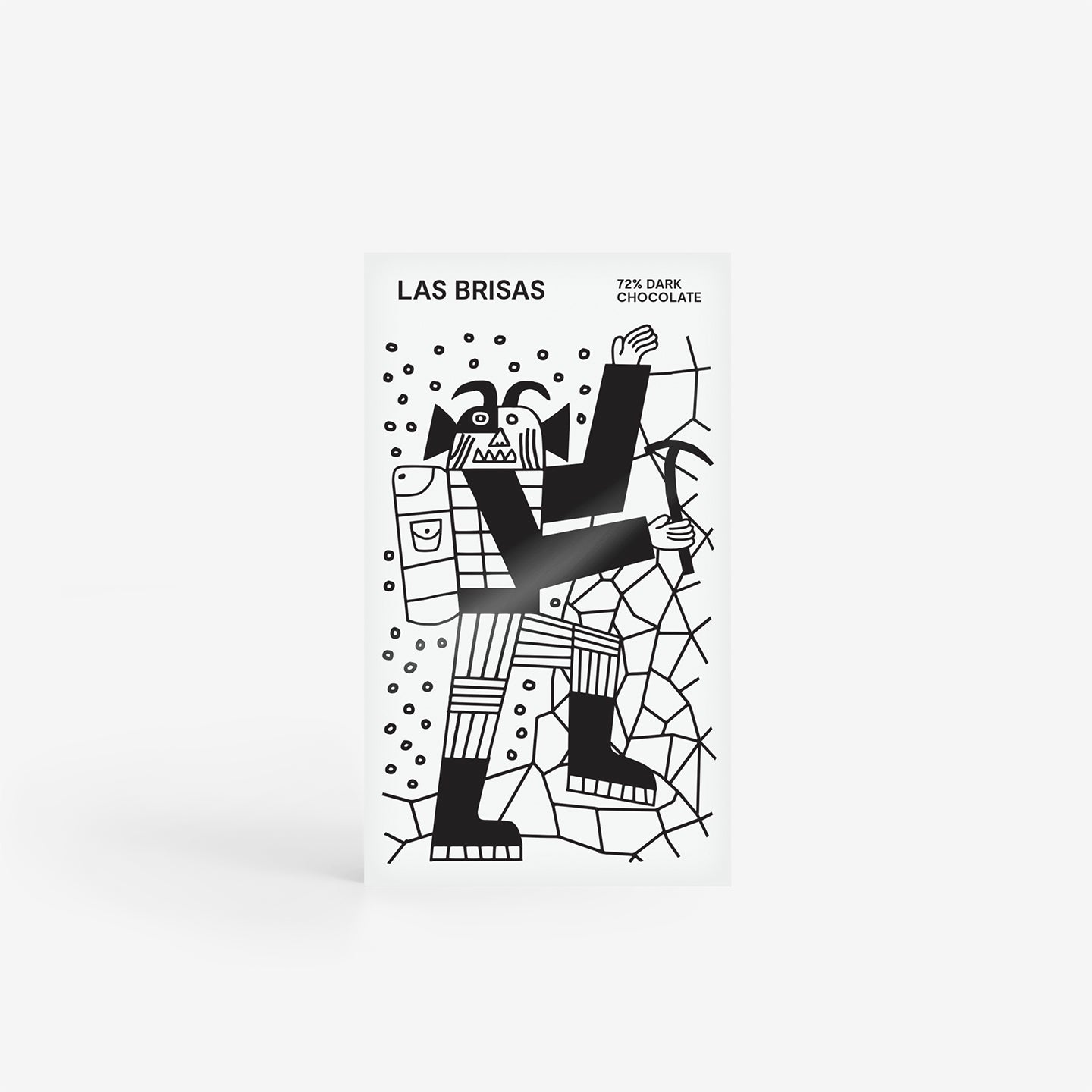 Christmas Coffee Chocolate Bar
£6.25
From one of the most adventurous coffee producers, Las Brisas, meets Land Chocolate for an unrivalled seasonal coffee experience.
Long term friend and pioneering coffee producer Carlos Pola took an innovative approach to maximise flavour potential with an experimental process. Unlocking brilliant notes of tropical fruit from unexpected sources, the result is a bold Christmas coffee that's made for wintry mornings and action-packed afternoons.
From here, we turned to the exceptional East London chocolatiers, Land, for an impeccable coffee and chocolate partnership, using the highest quality, single-origin cacao. This vegan-friendly chocolate bar offers a delicious dark chocolate profile at 72% that will appeal to all—whether you're adding to a stocking or keeping aside for five moments of peace during the festive season.
Why Land Chocolate?
Better pay: Paying farmers 2-3x Fairtrade price for cacao.
Bean-to-bar: Sustainably sourced, locally made in East London.
Vegan friendly: Free from animal products.*
Ingredients
Cacoa beans
Organic cane sugar
Cacao butter
Coffee beans
Nutritional information (per 100g)
Bar weight: 60g
Energy: 2134KJ (514cal)
Fat: 42.9g (Saturates: 25g)
Carbohydrates: 29.6g (Sugars: 23.5g)
Protein: 7.0g
Salt: 0.04g
*Produced in a workshop that uses gluten, dairy and nuts.