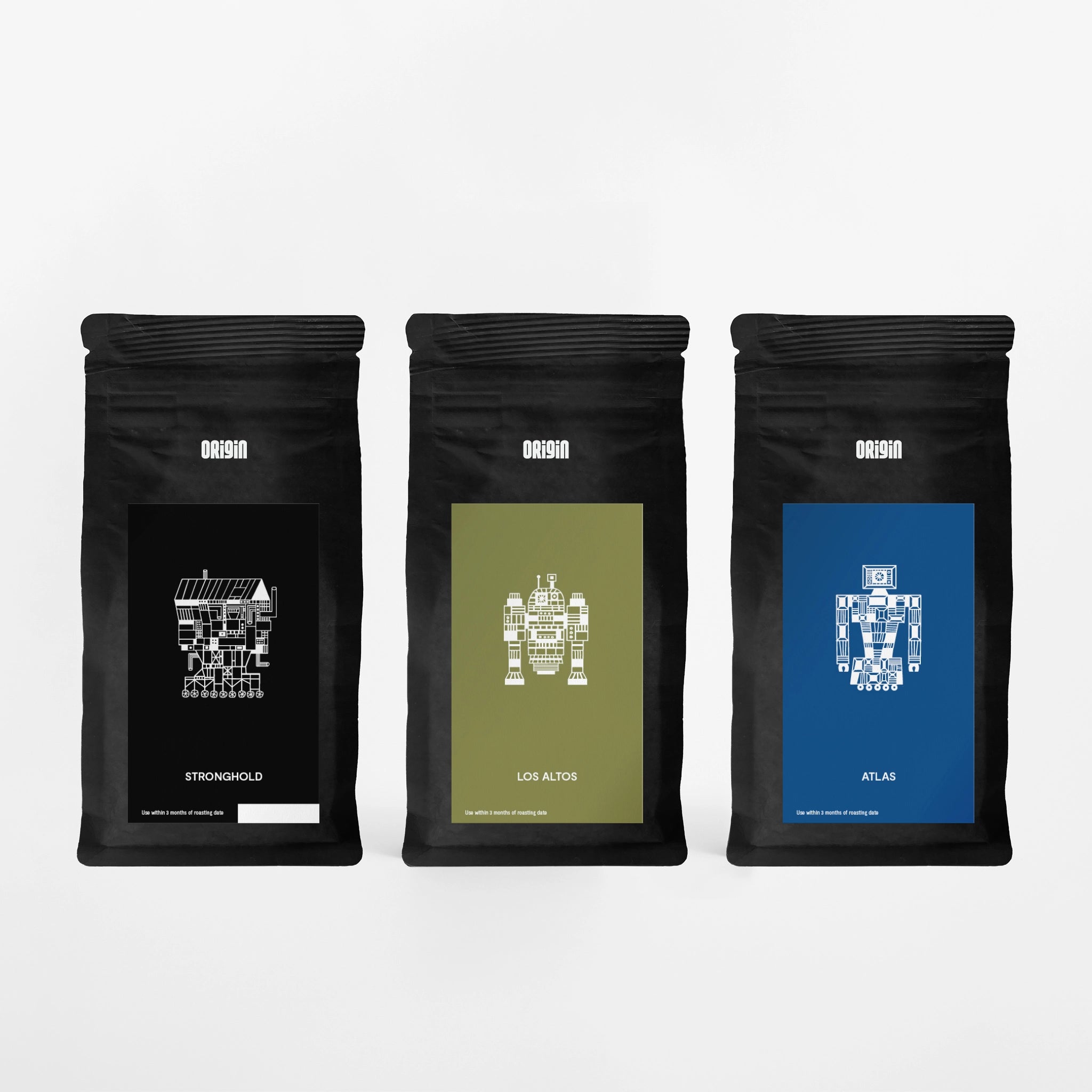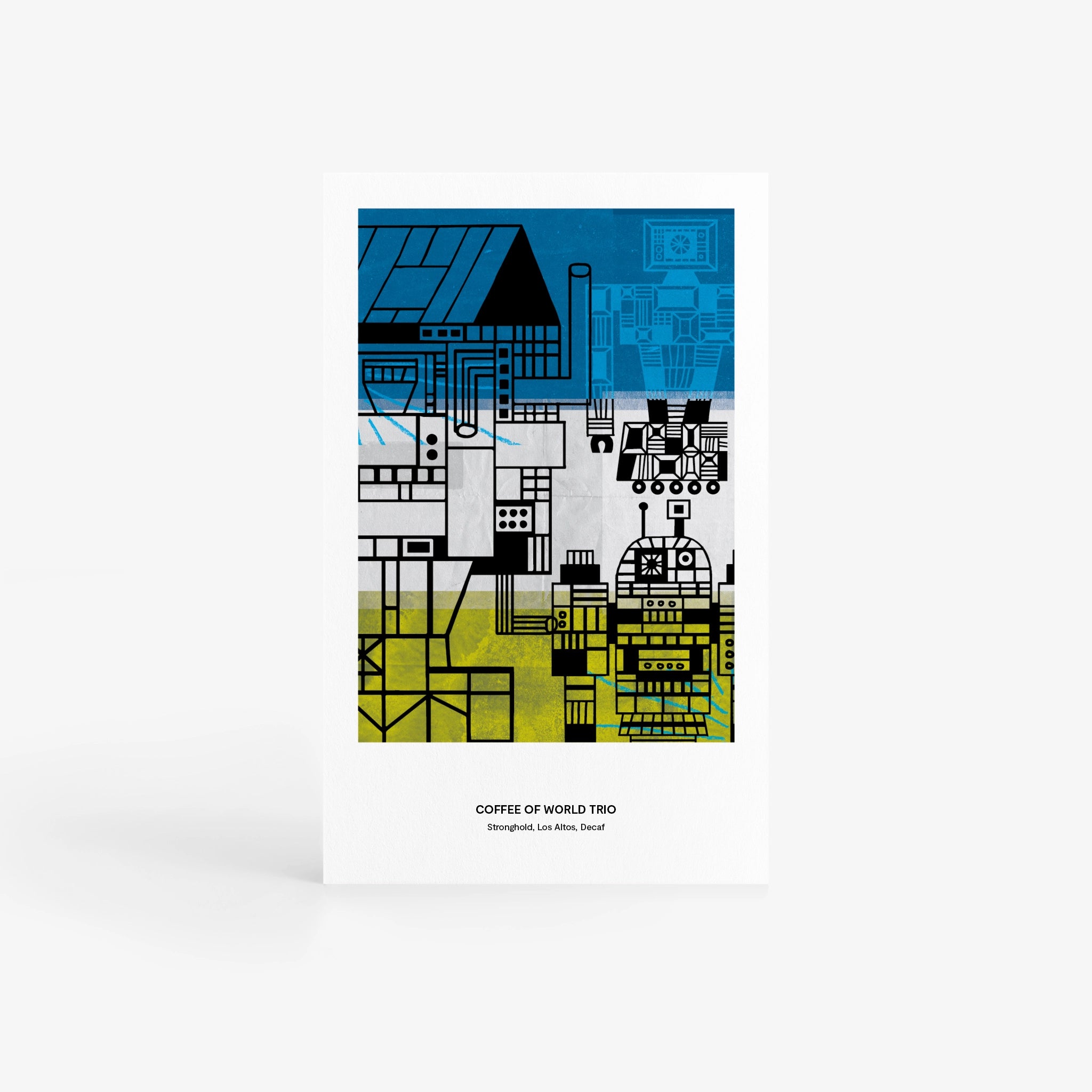 Coffees of the World Trio
£24.95
Perfect for Christmas gifting, or exploration, discover the nuances of flavour with this exceptional coffee gift set.
Travel the bean belt to some of the biggest, brightest, and innovative coffee producing countries. From espresso to filter, this easy- drinking collection offers world-class coffee for wherever the day takes you.
Stronghold offers a sweet and classic cup, bringing together the best of Brazil in a dark, more traditional roast. A brown sugar and almond profile make Los Altos a prime example of how meticulous care and quality go hand in hand, thanks to the commitment of pioneering producers the Mierisch family from Nicaragua. Atlas celebrates the tenacity of women producers in Colombia, with a washed process coffee, decaffeinated through an all- natural sugarcane process.
Our Coffees of the World trio (3 x 150g) represents three unique offerings of what a blend can be, forming the bedrock of our coffee portfolio.
--
See further coffee information below. 
Free UK Delivery
Free Royal Mail Tracked 48 delivery on all orders over £25 (UK only)


Next Day Despatch
Order before 23:59 & get your order despatched the next day (excluding weekends)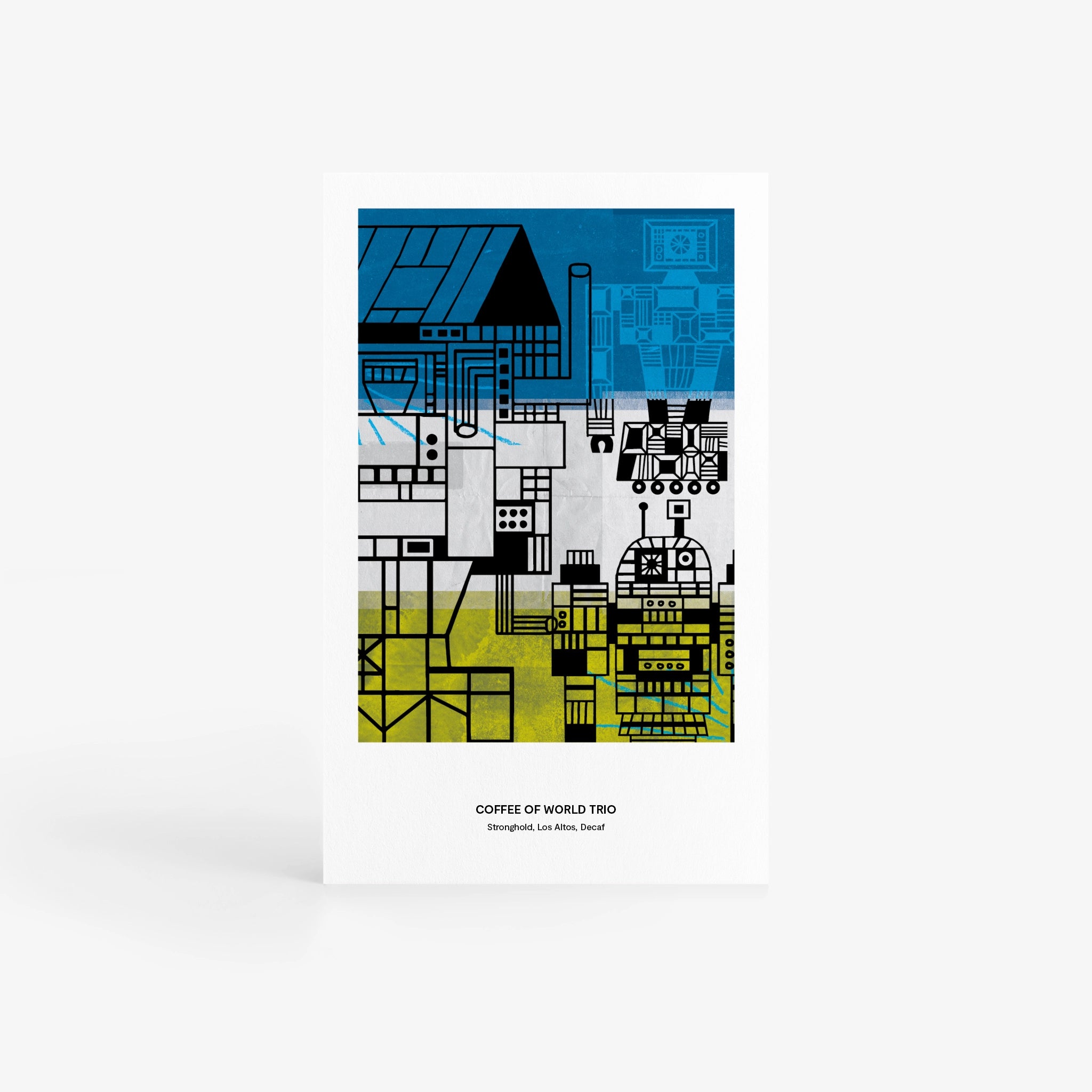 Overview
Showcasing different countries of origin, processing, and terroir. The coffee sourced to comprise each blend are picked to complement and enhance the flavours of each crop, with expertly crafted roast profiles that tastes delicious both with and without milk.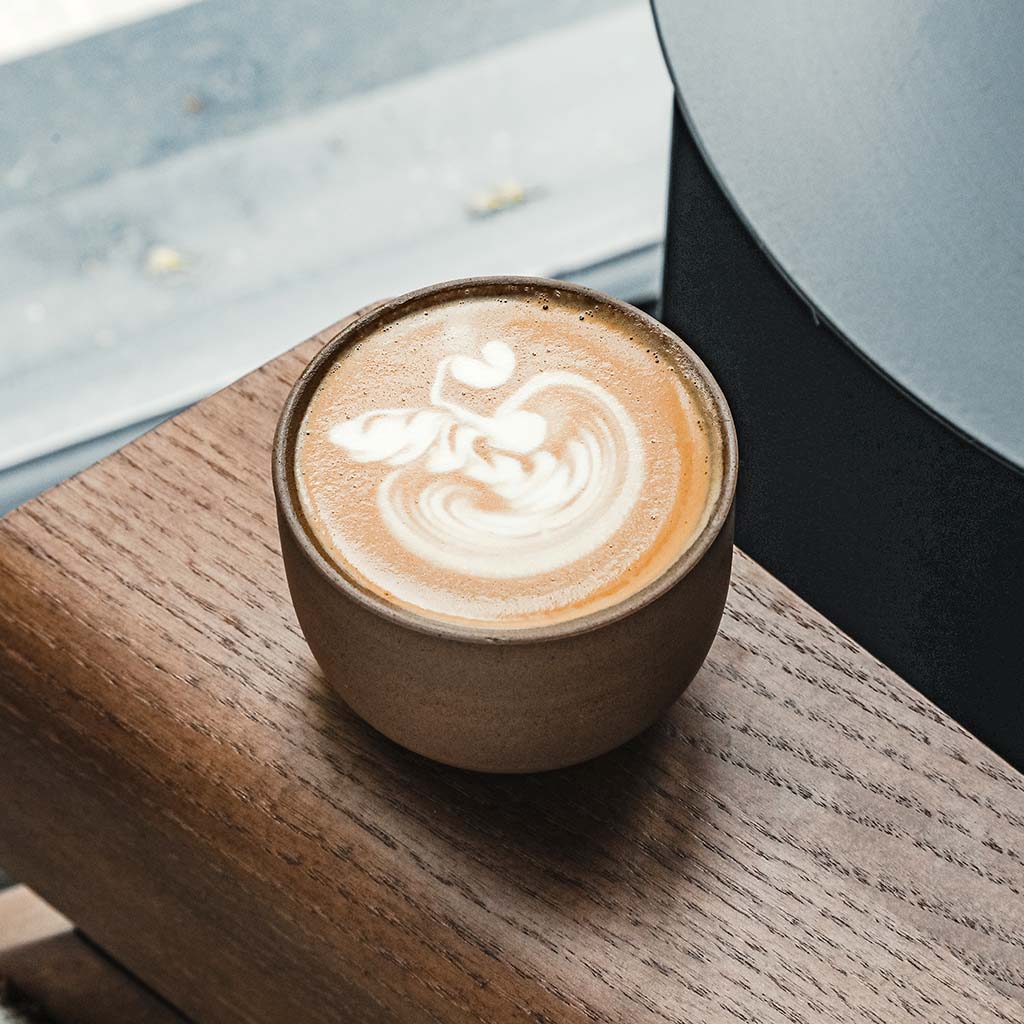 Coffee Breakdown
STRONGHOLD - Dark Chocolate, Fudge, Dark Sugar
In stronghold we wanted to build a classic cup with deep rooted, intense, traditional flavours. Enhancing the natural profile of the crops we source to create a bold, sweet and intense brew with low acidity.
LOS ALTOS - Roasted Almond, Chocolate, Brown Sugar
Los Altos is a coffee that lies at the core of who we are. We've worked with the brilliant Mierisch family for over 12 years. Full bodied, with soft acidity, Los Altos remains as popular today as ever—with good reason.
ATLAS DECAF - Apple, Chocolate, Caramel
This coffee is decaffeinated using an all-natural Sugarcane process. Our approach to decaf is to create a balanced and approachable cup profile, 100% chemical free.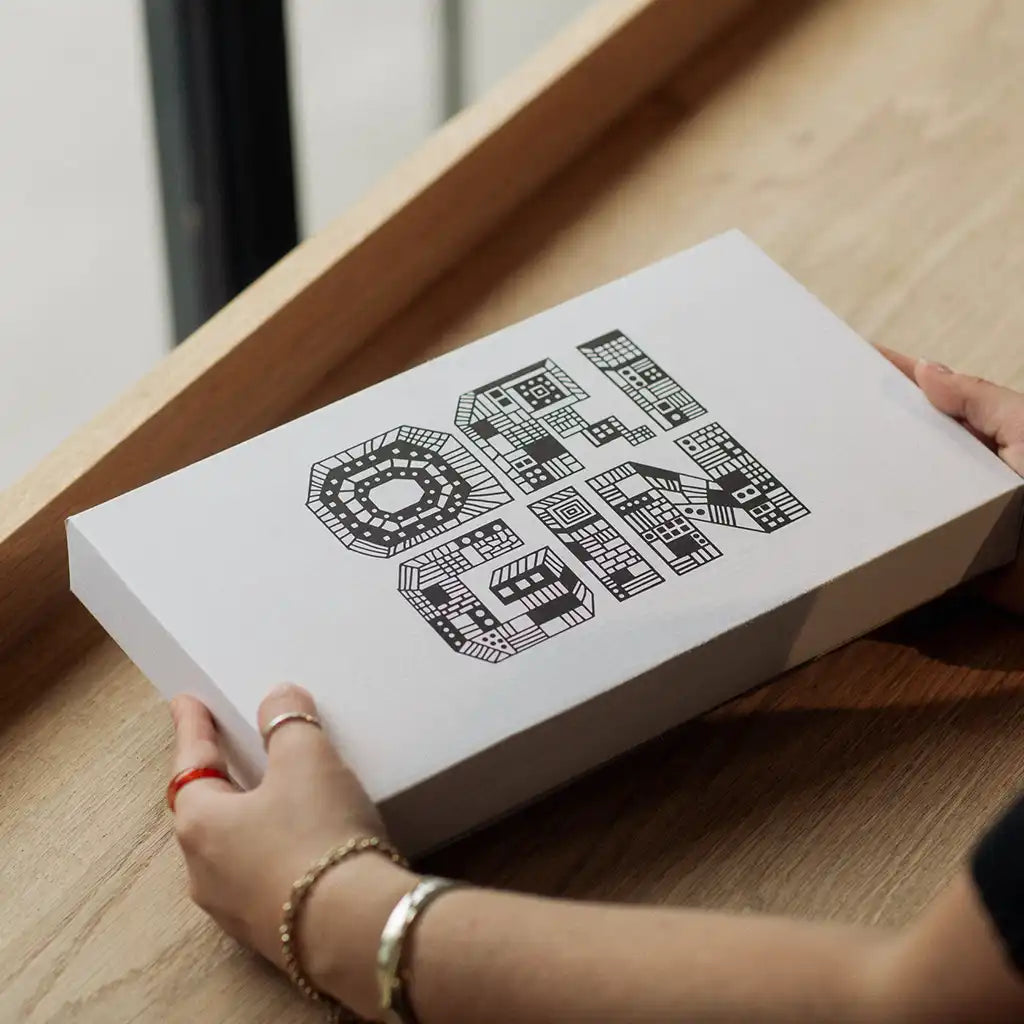 Subscribe to Feature Coffee
Taking you on an adventure through speciality coffee. Experience a new coffee every week, discovering different countries, processing methods, and flavours. Sign up for a Feature subscription to find your favourite, and gain exclusive perks while enjoying free tracked shipping, direct to your door.
Enjoy discounts and reward points while having full control. Whether it's amending your address or updating your billing details, our online portal puts you in charge of your subscription. You can skip an order, change your grind size, or increase frequency, with ease.