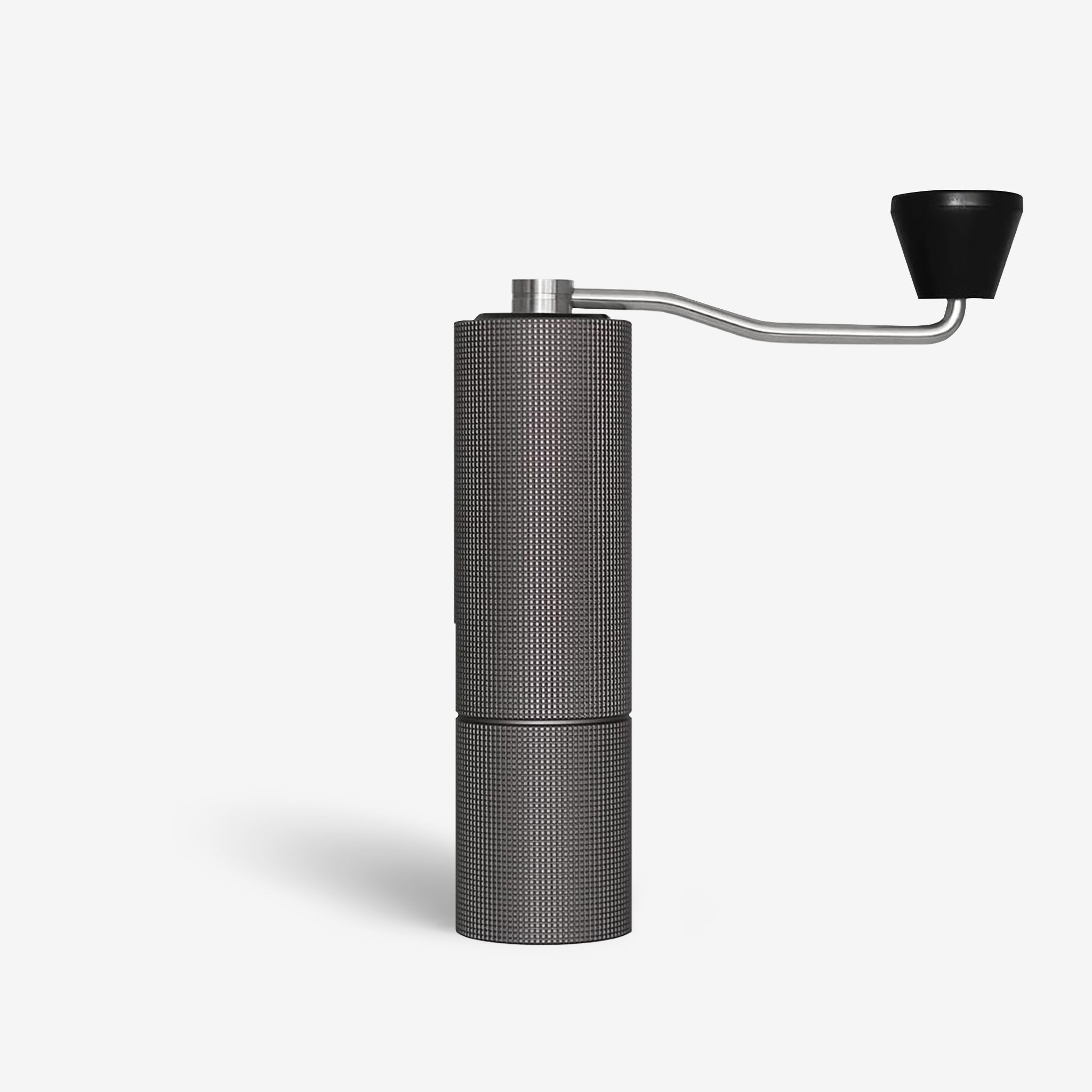 Timemore C2 Coffee Grinder
£59.95
The Timemore C2 hand grinder is the ultimate companion for coffee aficionados seeking a superior grinding experience.
Crafted with meticulous precision, this hand grinder delivers exceptional performance and stunning aesthetics. Designed for ease of use, the Timemore C2 features a high-quality stainless steel burr set that guarantees a consistent grind size. With its 25 grind settings, you have full control over your coffee's texture, allowing you to extract maximum flavour for any brewing method.

The sleek grey exterior of the C2 exudes elegance and modernity, making it a stylish addition to any coffee lover's collection. Its compact and portable design ensures that you can enjoy freshly ground coffee wherever you go, whether it's on your kitchen countertop or during your outdoor adventures. Effortless to clean and maintain, this hand grinder is a breeze to disassemble and reassemble, ensuring hassle-free maintenance and long-lasting performance.

Experience the taste of perfection with every cup, as the C2 unlocks the rich flavours and aromas hidden within your favourite coffee beans. Elevate your coffee ritual to new heights with this exceptional hand grinder.
100%
would recommend this product
Easy to use

I only need to grind small batches (<20g) so this is ideal for me. Setting the grind size is really easy and as it clicks when turning the size stays the same each time.

I did give it a thorough wash before using it the first time but I left it disassembled in the airing cupboard for a day to make sure it was really dry. The brush supplied is quite adequate to remove any grounds.

loving this manual coffee grinder

This is such a great piece of kit for anyone who wants to grind their own beans manually.

It's beautifully designed and made and is a pleasure to use every morning.
Reviews Loaded
Reviews Added