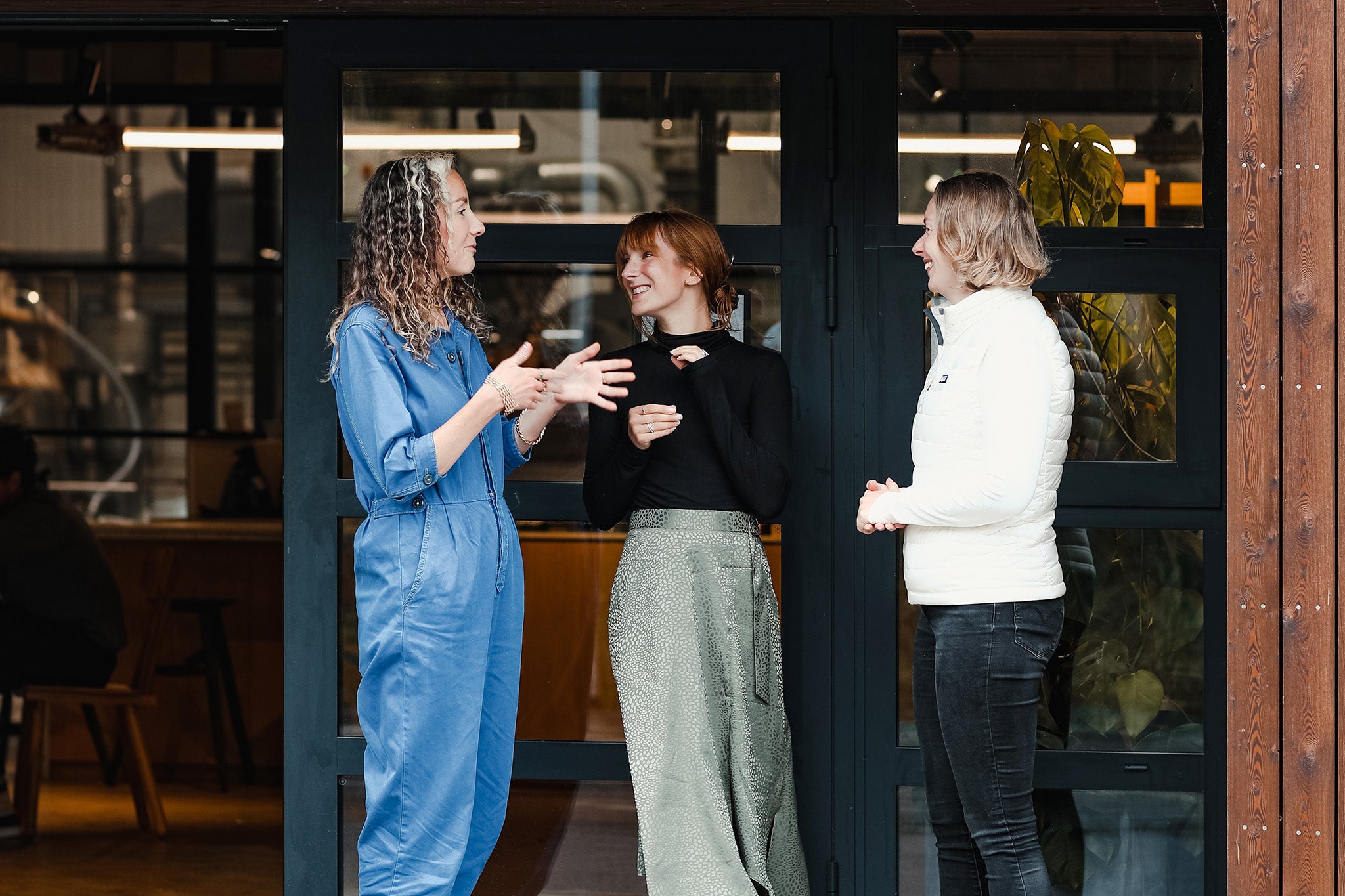 Womxn of Origin
We've come a long way since 2004. Who we are, what we believe in, and where we're heading, has been shaped by brilliant, enthusiastic, and diverse people. There's no denying we've grown, and while there's been plenty of change along the way, we remain steadfast in our belief that every voice matters.
Director of People and Culture
Meet: Ellie Rowe
Origin is a brand-led business I have watched grow and evolve with
pure admiration. Tom gave me a call and from our first chat, I knew there was an opportunity to rebuild and shape teams, questioning processes and what it could look like moving forward—a canvas to implement ways of working post-pandemic. I love change and I am often led by my feelings. There's a saying in HR about right time, right person, right role: I knew from my chat with Tom, this was me and time for change.
My previous profession as a teacher provided the toolkit and skills to navigate the complexities of working with people of any age; having that understanding of just how complex many people's lives are is what prepared me for working with employees and colleagues. Often not a lot has changed, school has been a vehicle to get them from a child to an adult, but the deep work hasn't begun.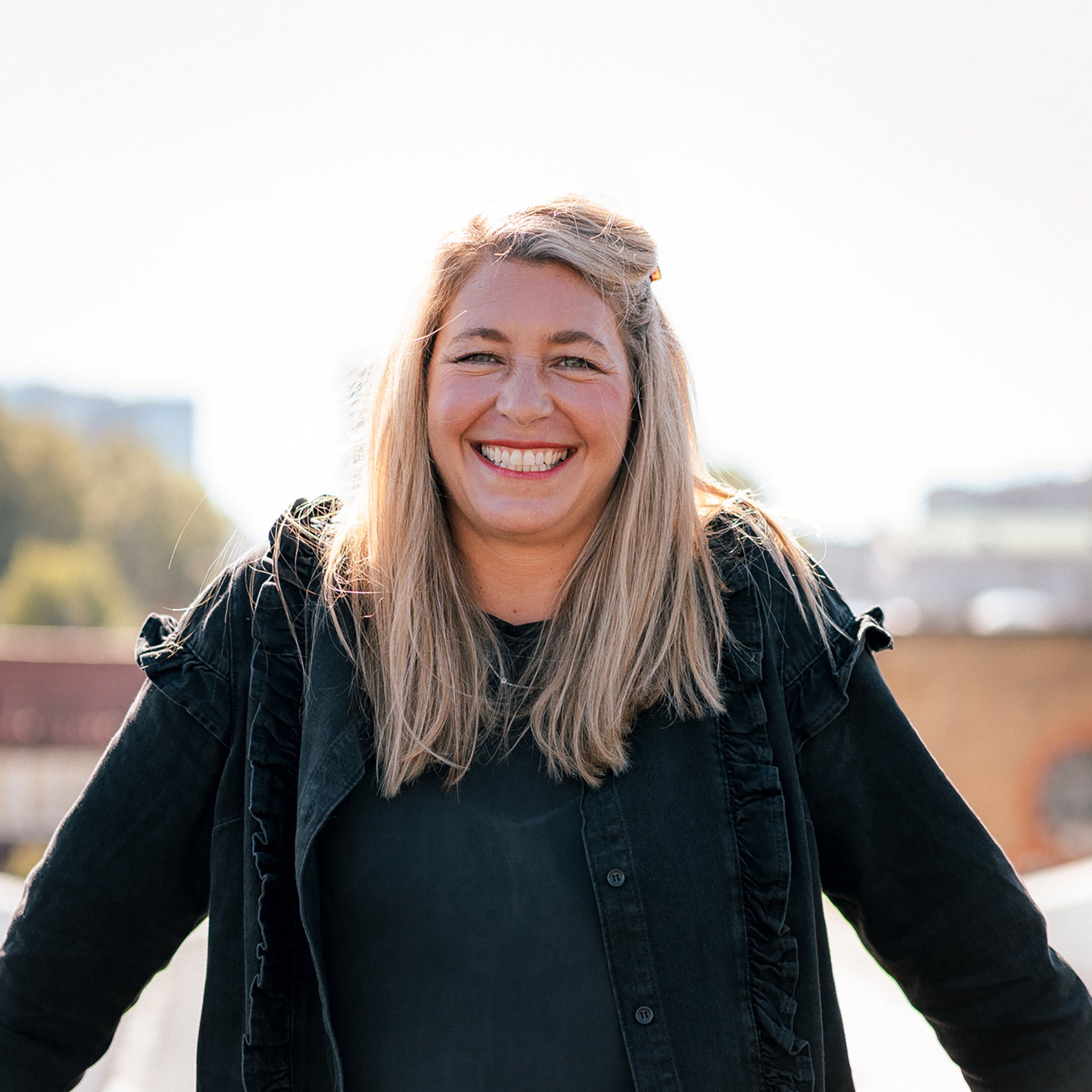 Barista, British Library
Meet: Olena Isaieva
I only flew to London in May last year, and my level of English didn't allow me to communicate freely; Origin has provided me with training and development, and helped with the adaptation. I instantly liked the openness and loyalty of the team, and everyone has treated me warmly; it's definitely not just about coffee.
According to statistical data, there are more male baristas than female ones; I think it's best to remember we're all human, and all unique. Enter the field of coffee as yourself, and consider the many areas of the industry. You could be a trainer, buyer, barista, roaster—really, those are the better labels, and it's how you find your place in the right role for you. Every womxn I meet at Origin is inspiring and supportive, and I think here it's possible to allow yourself to be open to possibilities, without a gender barrier—though I wouldn't mind help as a womxn, with the lifting of the daily milk delivery!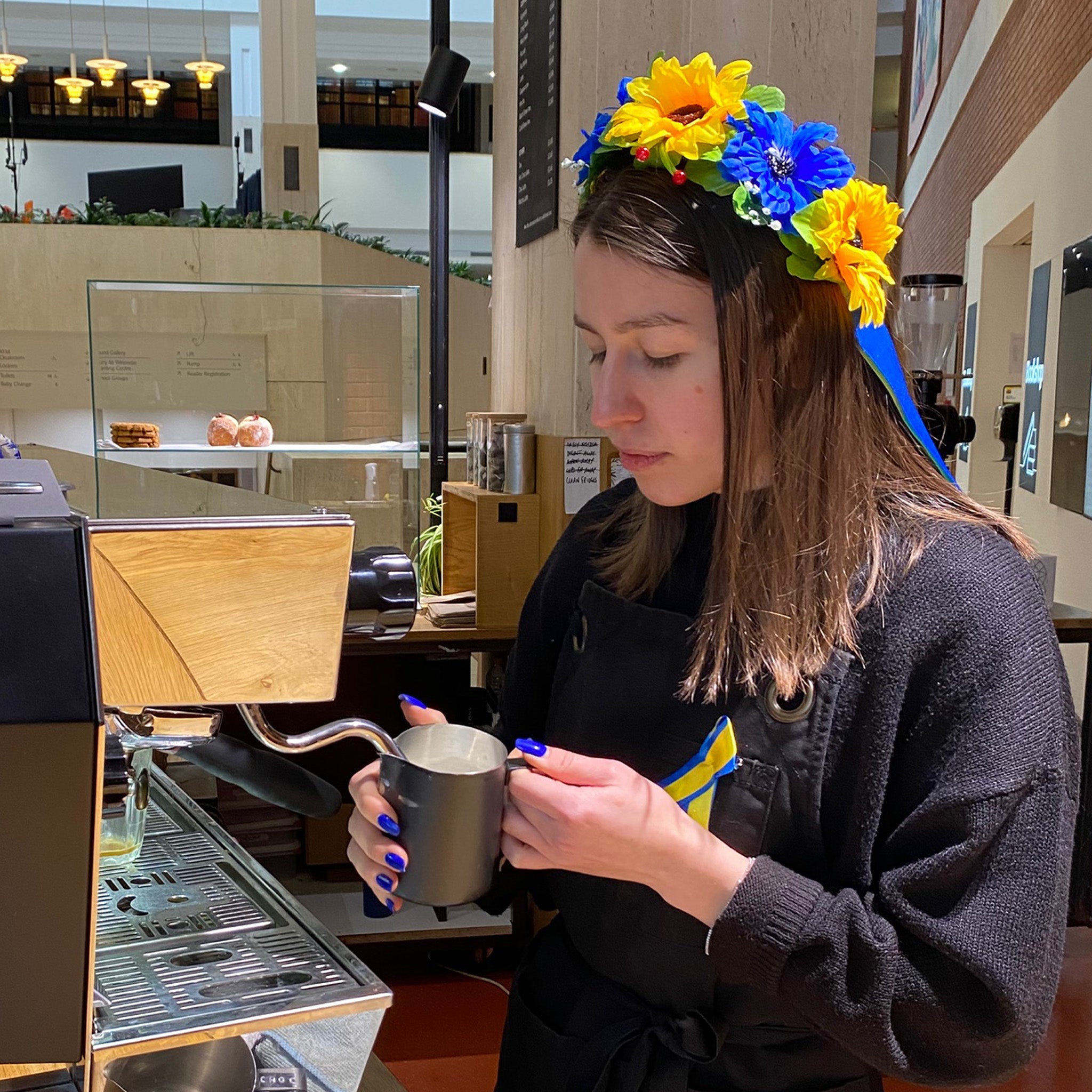 I feel having an equal balance of representation in roles like mine is important. Having womxn at the decision-making table is critical, but it's about people: a diverse and inclusive environment will be best if we are to provide an environment that supports all people most.
Wholesale Manager
Meet: Lizzy Ferry
Wholesale, and sales has seemed, traditionally, to be an industry dominated by men. As someone who suffers from imposter syndrome, I've learnt that just because certain people can raise their voices louder, it doesn't mean you are less deserving of being heard, or any less capable. This is a role that can be intimidating, challenging, and empowering. Being dyslexic means I'm a creative thinker, which can be tricky in wholesale where you're often expected to work and think analytically.
Communication is definitely key, and I think it's good to remind ourselves that everyone is different, and that's something to be celebrated. I am inspired by womxn in hospitality daily, but if I have a tough day, I definitely channel Lizzo! I'd love to see more womxn in my kind of role; support is everything, and I think more recognition and open discussion around mental health is key.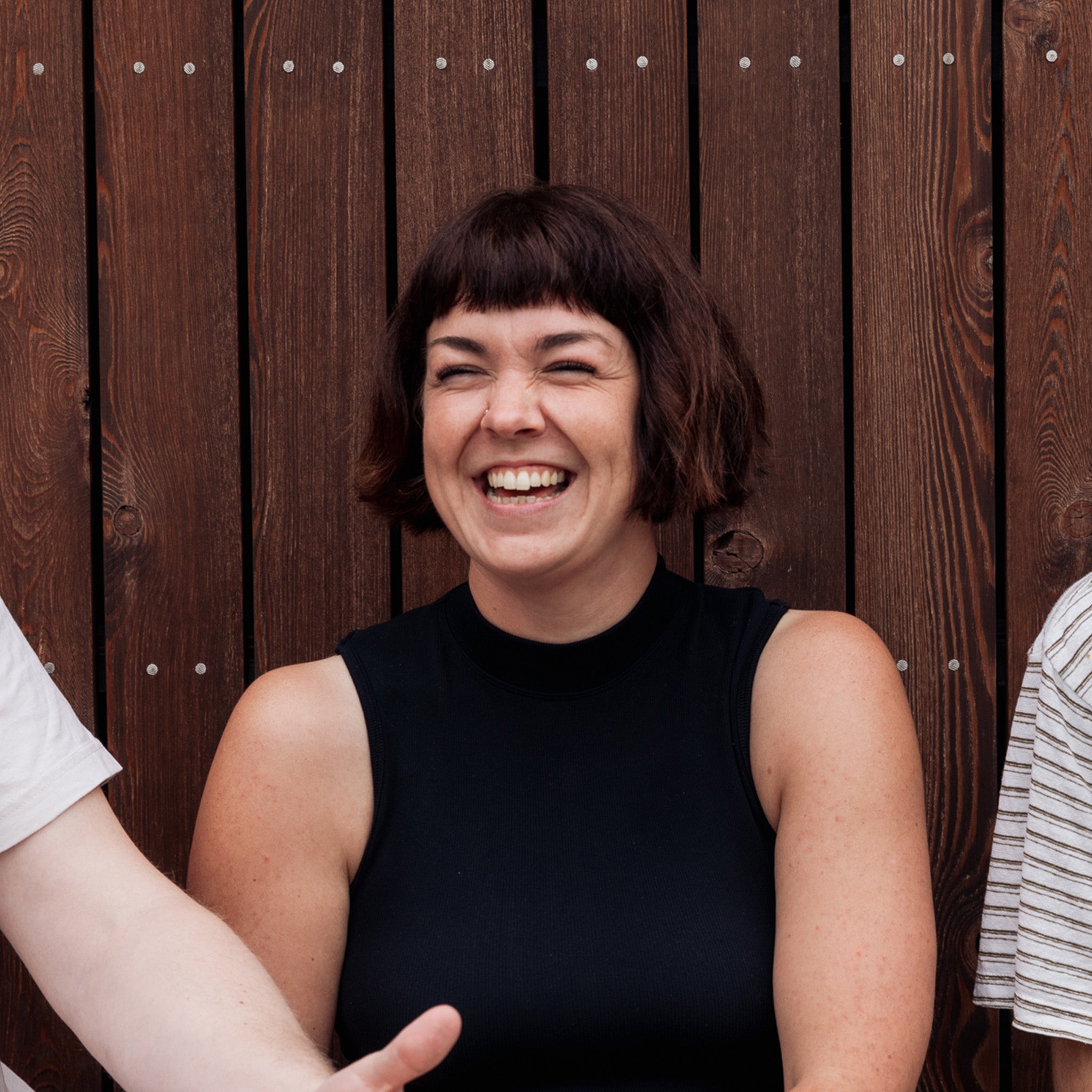 Marketing Coordinator
Meet: Amy Mitchell
I was initially drawn to Origin due to its ethics, deep-rooted creative identity, and reputation as a forward-thinking, contemporary, and
inclusive brand. Being true to yourself might sound clichéd, but it's true: I think authenticity is hugely important and being true to your personality, values, and spirit, regardless of pressure to act otherwise, is something that is universally respected—personally and professionally. Approaching your professional (and personal) life with a positive attitude is important, too, and naturally changes your perspective on your interactions, daily and long-term.
I think it's important for us to remember the value in our voices
and how everyone deserves to use theirs as a way of steering positive change—whether that's in a business, local environment, or community. Freda, our Director of Coffee is a wonderful advocate for equality, acting as not only a voice, but using her ears to listen to those who rarely get heard. Whilst there is great work across businesses and within the industry underway, I'd like to see more of this as time progresses.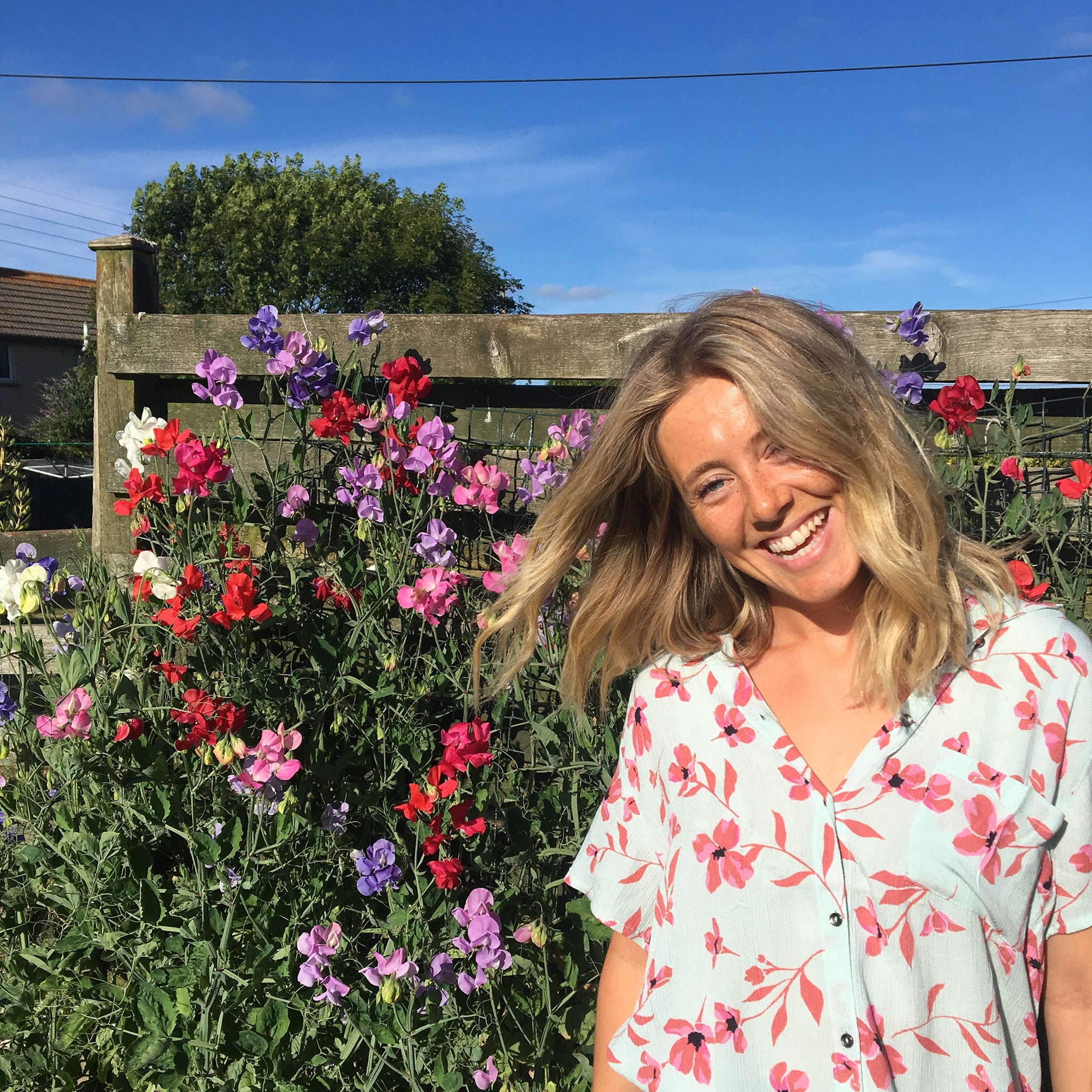 I think it's important to find advocates if you need them; I would say that feminine thinking isn't valued enough in modern society still, but we desperately need it to meet our sustainable development goals: empathy and kindness are essential.
Sustainability Manager
Sarah Walker
When I saw the role advertised at Origin, I almost didn't apply; it was a good friend of mine that convinced me that I fit the bill. I once read a statistic that said womxn feel they need to meet 100 percent of the job criteria to apply, but for men, this is much, much lower. No one has to be absolutely perfect—perfection is subjective, anyway. Just believe in yourself and be your own cheerleader.
I had been working in local government and felt that we were making painfully slow progress towards decarbonisation and climate action at that level, because of poor support and complex systems. Origin has a culture of change needed to make impact. Since joining, I've been part of so many amazing projects designed to connect people and planet, and I have been continuously blown away by the possibilities. Seeing change motivates change, and it is really reassuring to be part of that. We still need further recognition of the importance of sustainability roles, and I'm glad to able to represent such a role and use my voice.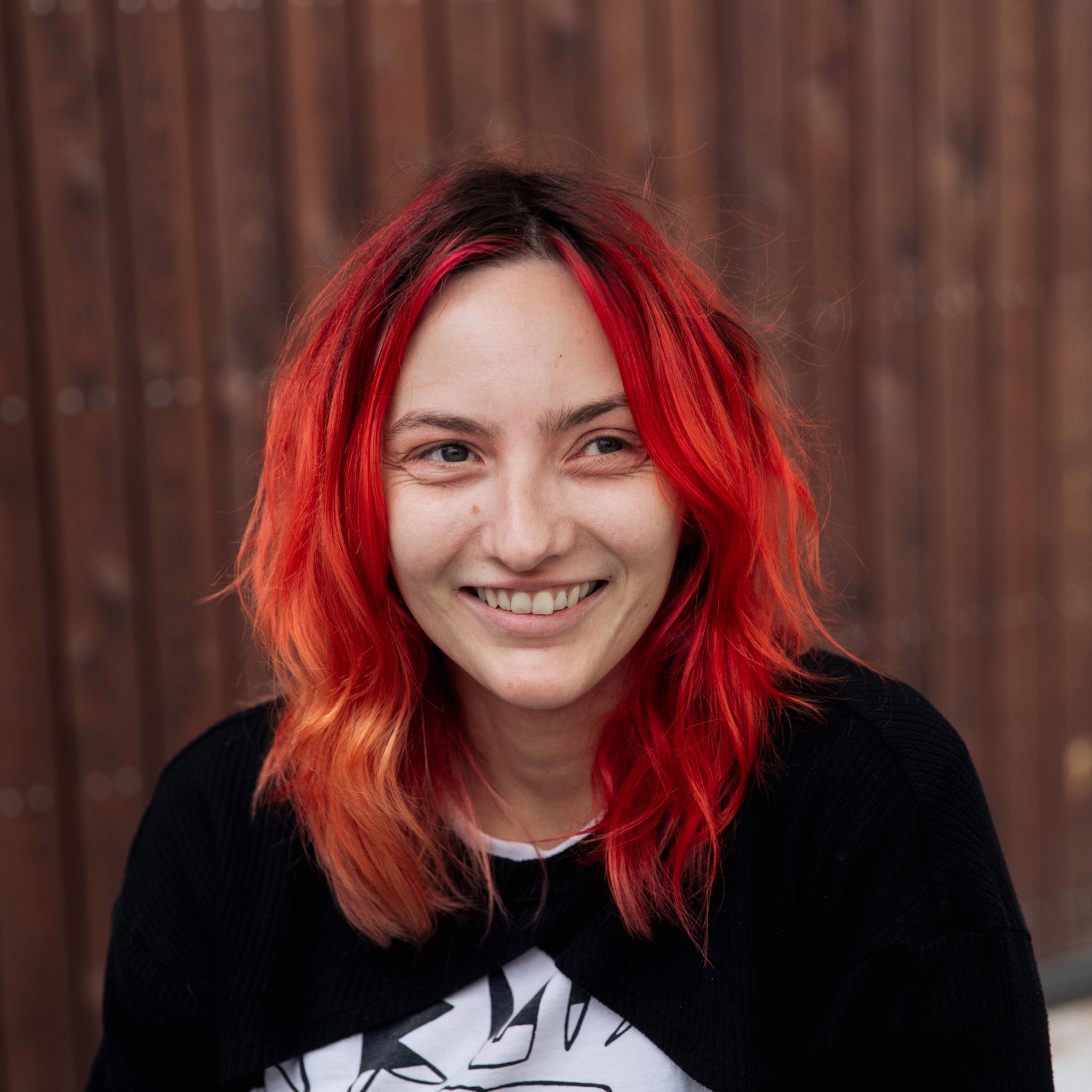 Accounts Assistant
Simoné Murphy
I was introduced to Origin by the sister of someone who worked here at the time—she not only spoke highly of the business as a whole, but how it felt to be a member of the team, noting the progression and nurturing, a space made bigger for you to find your place within, to be looked after and listened to. That meant a lot to me.
I think finance is traditionally viewed as a male sector but, in reality, womxn are always present at all levels—it's more about making sure we're seen, heard, and valued as equals. It's perhaps a little bit of an intimating professional route to go down, too, but there are so many avenues that you can take and, with the right support, womxn are more than capable of flourishing in the industry. If you have any hesitation, try and find people who can share their stories with you or just provide some space for your questions.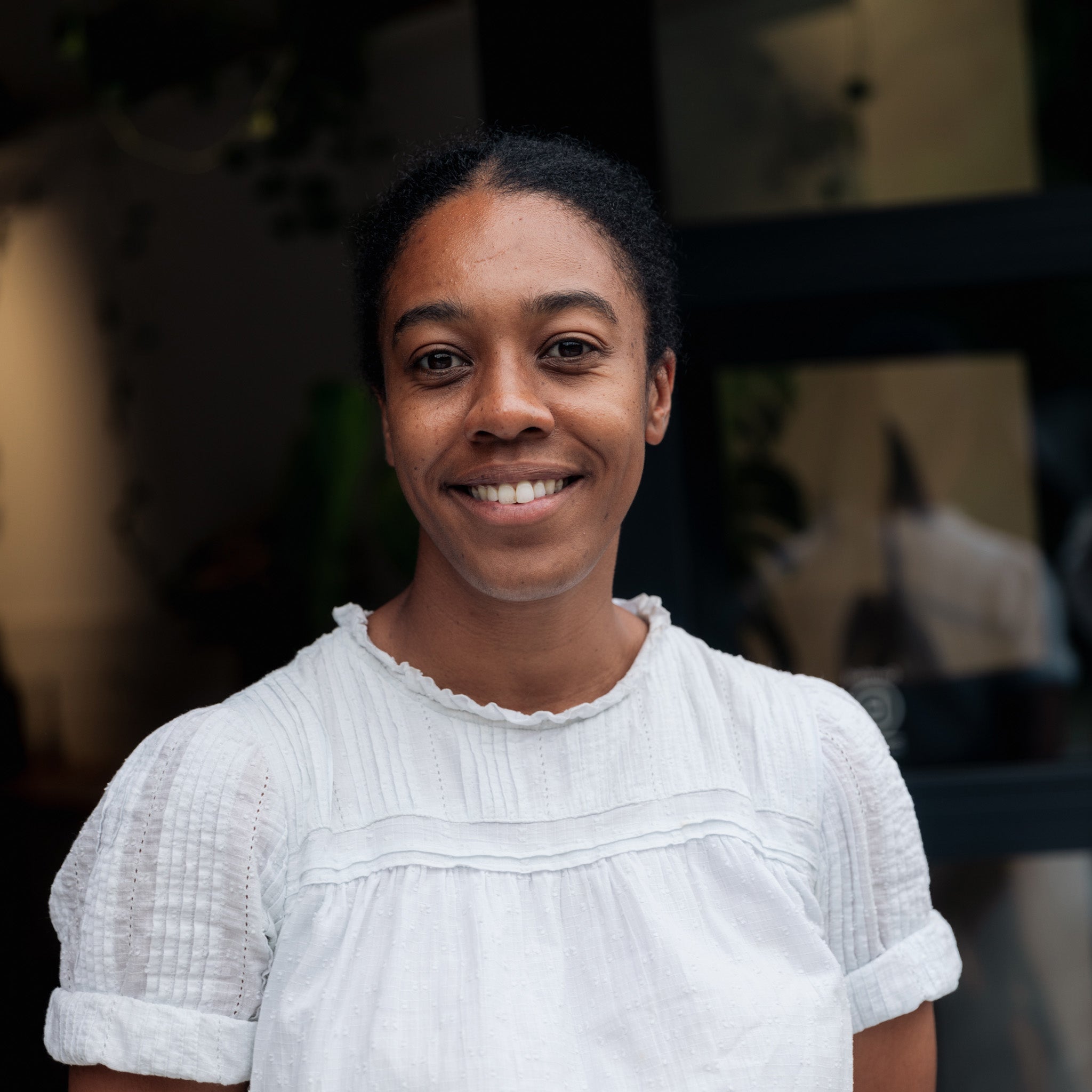 I always wanted to work with an independent company who put both environmental and social sustainability at the forefront, aligning with my own ethics. I was working at a café that served Origin, and every time I met one of the Origin team, they were strong, intelligent people who shared their knowledge: I think it's important to make sure speciality coffee is accessible to everyone.
Wholesale Manager
Sophia Rettali
I would love to see more representation of womxn and non-binary people in senior leadership roles. Especially trans womxn and womxn of colour. I would also like for big companies to make the first step in recognising the lack of representation with a plan of action. Trans inclusive talks and workshops at events like London Coffee Festival would also be a great step forward in the right direction.
My mum has always been a huge inspiration of mine – she has owned her own businesses from a young age and gone against the grain, even when it wasn't easy. She taught me how important it is to accept everyone for who they are, and how feeling different shouldn't keep you from doing what you're good at, and what makes you happy.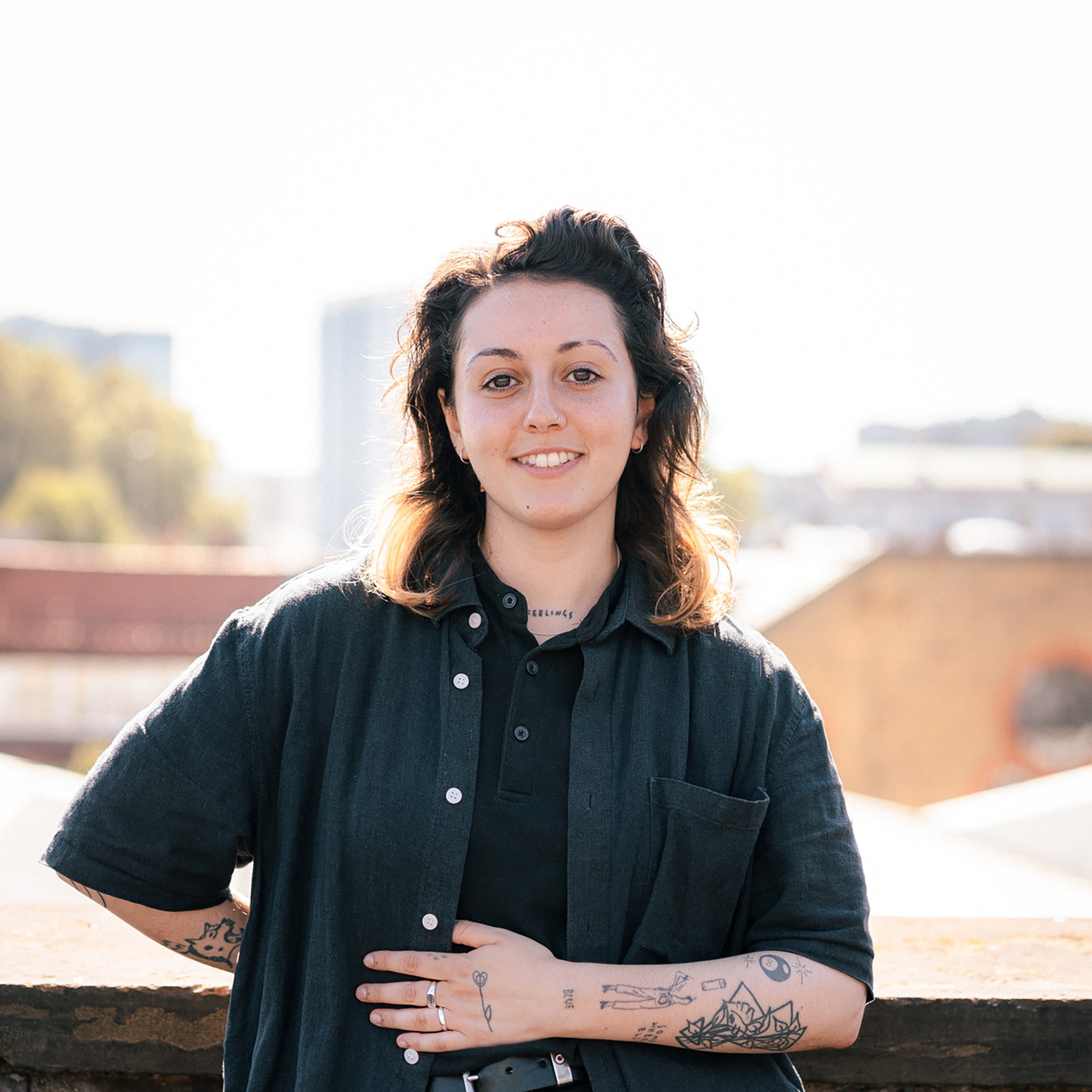 Director of Coffee
Freda Yuan
I feel extremely lucky to be where I am, recognised at the right person for the job: I was invited to join by Tom, and that recognition, and continuous feeling of being valued has provided me with room to grow and create—and ultimately support others. I feel very fortunate to work with so many talented individuals, and in a place where abilities – those recognised by ourselves, and those seen by others – are championed. Here is a place where we're empowered, encouraged and, perhaps most importantly, heard.
Over the years, especially in such a still male-dominated industry, I've learnt to be patient, and that's there's more than one way to do things—even if that means breaking away from the expected. I think it's good to be curious, and that we should all learn recognise that conflict can also be good—it's important to realise the power in your voice and the good it can do. I've learnt not to be afraid of my own voice, and to make room for myself.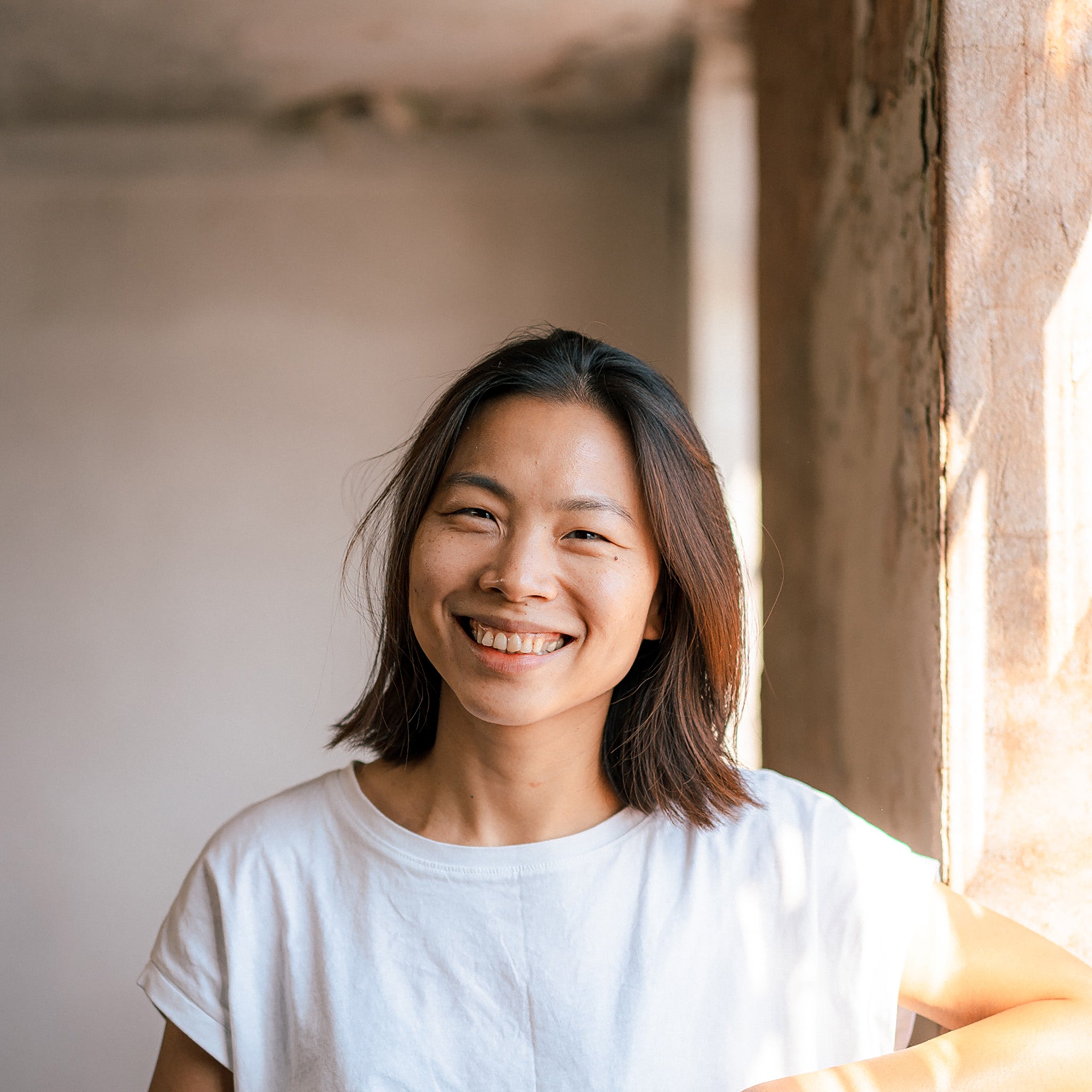 Experience and knowledge are everything. I'd love to see more womxn getting into coffee production, we need more getting their hands dirty and working directly with the incredible coffee that Freda and the team work so hard to get into our Roastery.
Customer Service and Office Manager
Meet: Amy Duce
Having just moved back to the UK after a long period of working overseas, I was looking for not only an interesting role, but an inspiring company: Origin ticks so many boxes for me, but it's really the people here, that make me proud to be a part of the business. I have the pleasure of not only heading up our incredible team of customer service professionals, but working really closely with our roastery operations, marketing, finance, and sales teams—it's diverse, challenging, collaborative, and immensely rewarding.
In various roles over the years, I've spent a lot of time being the only female in a meeting or being one of five at a conference—so it's really nice to see this changing. We have some amazing womxn right through the company. It's balance and representation that matters: the best advice I ever heard was to 'surround yourself with smart people who disagree with you'—these are words I live by. For someone looking to get into a role like mine I'd say get significant experience in as many different areas of a business as you can. This doesn't just go for womxn: this is for anyone looking for any type of leadership position – you need to put in the work.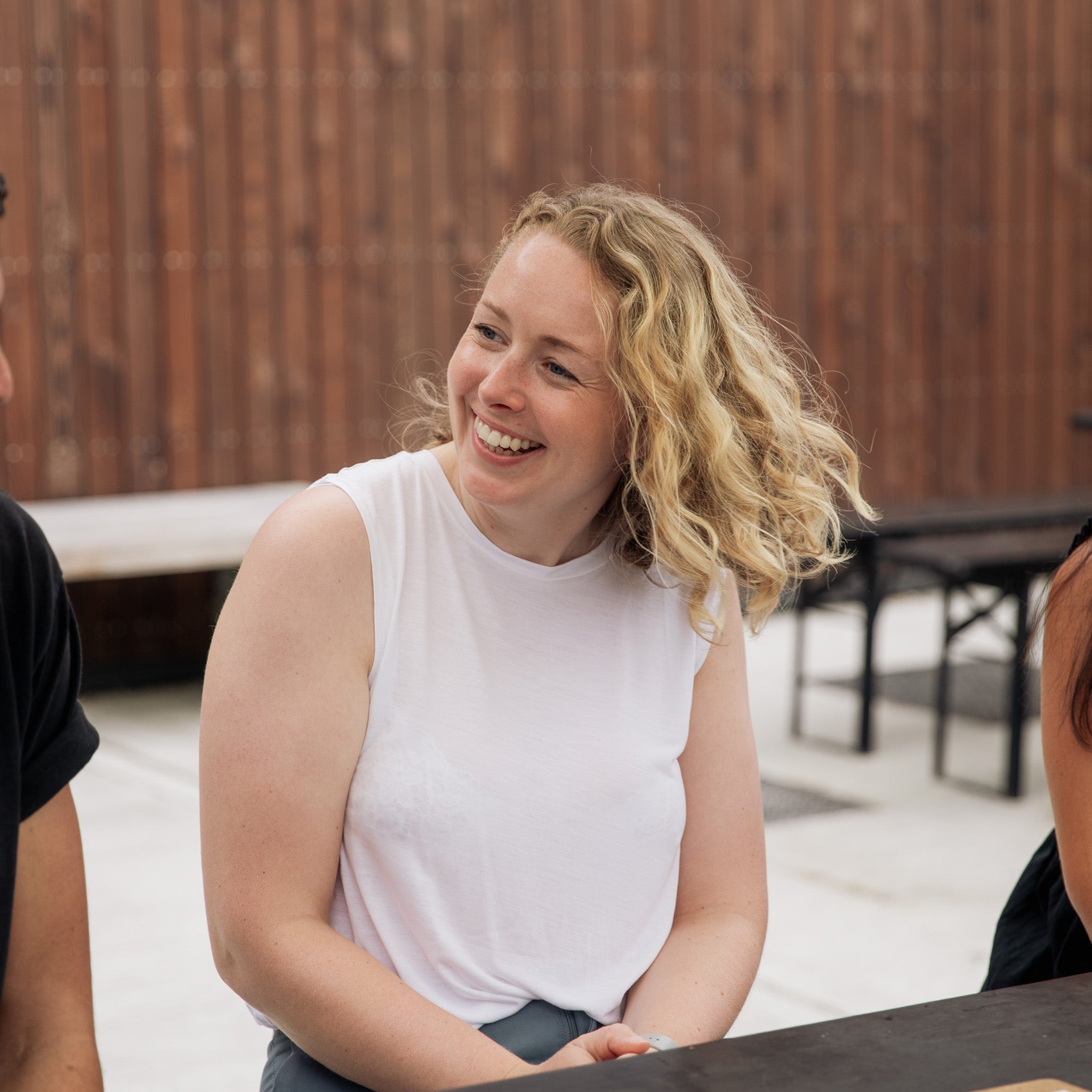 Technical Administrator
Florence Griffiths
I've always wanted to work for a company that didn't limit experiences and opportunities, or fence off roles based on gender expectations. I had been speaking to Ellie about joining Origin for a while and was delighted to able to be invited to explore a different and exciting industry. In any role, there's so much to learn in the beginning, and I think it's easy to feel defeated and overwhelmed, and it's easy to question your capability. Just get stuck in – you have as much right to be there as anyone else, so try not to second guess yourself. My role involves a lot of diary management—I've learnt not to feel guilty for ringing people up and politely telling them what needs to be done—it's my job, after all!
Being the only womxn in my department, it would be amazing to see a womxn coffee engineer join our team! I think, in general, it would be wonderful to have more womxn work in hands on roles, such as production and coffee roasting.