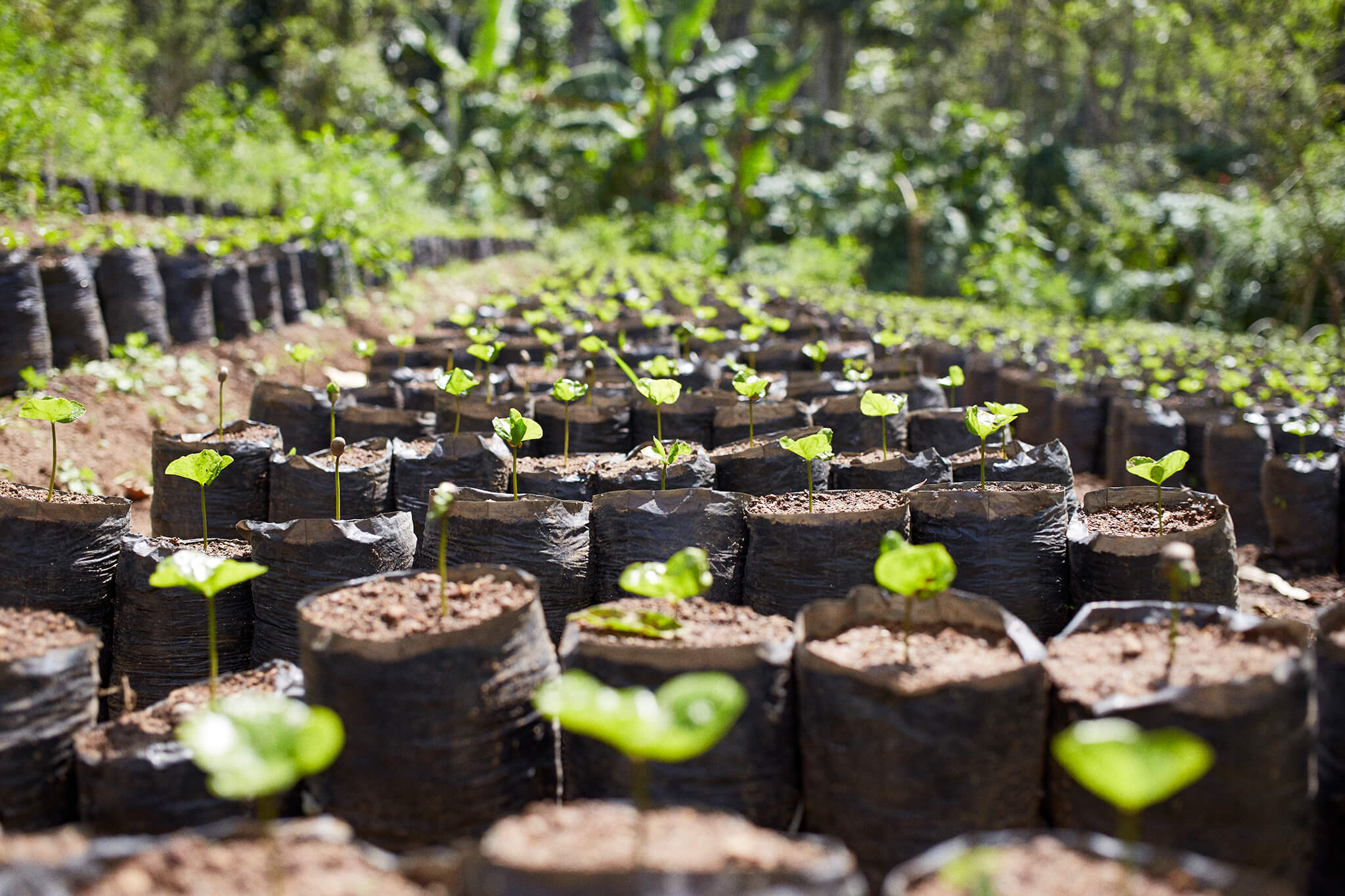 Sustainability
Taking Action
It all starts here. Sustainable attitudes. Relationships. Sourcing. Products. Packaging. Such a broad umbrella term should cover everything–at least, that's what we believe. To us, sustainability carries substance, and it's applied to every aspect of what we do.
Our sustainable actions go a long way – which our B Corp certification holds us accountable to – and we plan on going even further. Keeping track of each step we take can be found in annual sustainability reports, produced with the aim of documenting and sharing that progress with everyone.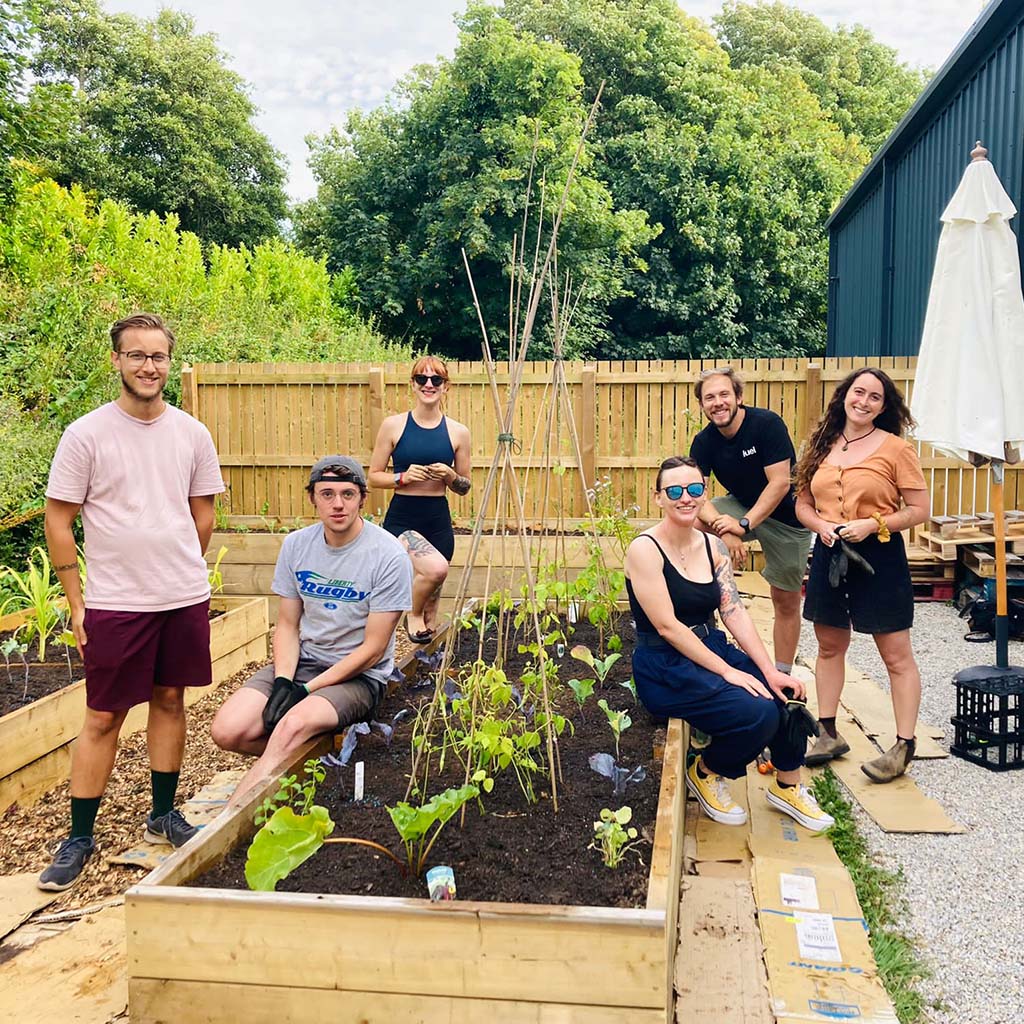 Journey to Net Zero
As one of 1,100 other B Corps who have joined Net Zero 2030, we've committed to either reduce our emissions to zero, or reduce as much as we can, offsetting the rest through gold standard offsetting projects. This isn't some light-hearted promise. We have to publicly commit to Net Zero by 2030; outline and share the steps we will take to meet this commitment; take immediate and regular action towards our targets; and report progress against our plan and targets at least annually.
It's no small task, but we believe we're on the right track. We're developing initiatives to cut our carbon footprint (such as switching to renewable energy, using more energy efficient roasters, and providing EV charging–and an  electric vehicle scheme for staff), and looking to provide solutions that enhance communities both at home in Cornwall, and in the areas where we purchase our coffee.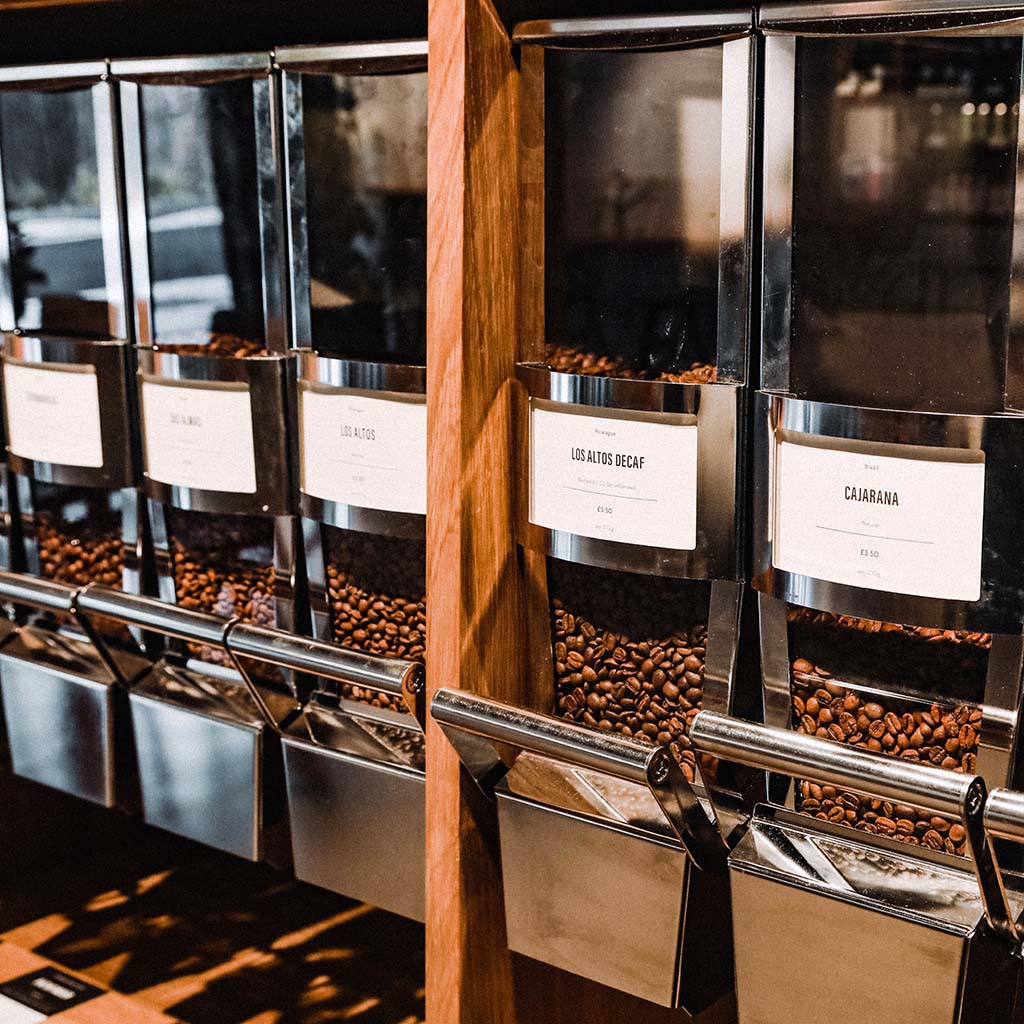 "We've always understood the importance of who we're impacting. We're not just ticking boxes: our commitment to sustainability is a central thread that's embedded in the fabric of who we are and where we hope to go, impacting every step of the journey. We constantly review our data, making sound judgements and decisions with a strategic approach and a big picture perspective. This provides us with more conscious actions that can directly, positively impact others."
Coffee Bags
The goal with our coffee packaging has always been to realise and reduce our impact. For a long time, there was no clear or easy answer. This is why we've been proud partners with First Mile, an innovative company who works with specialist recycling facilities, using Microwave Induced Pyrolysis to split the component parts of the bags for reuse, making it easier for our customers to responsibly recycle their empty coffee bags. 
While our packaging went some way toward a more circular solution, we know there's never an end point to seeking smarter alternatives. This is why we're delighted to say that, by November 2022, all of our coffee will come in home compostable packaging, retaining freshness and flavour without impacting the environment. Everything, including the valve, and zipper, have been certified compostable, and we'll only use plant-based and non-toxic inks, dyes, and glues for branding.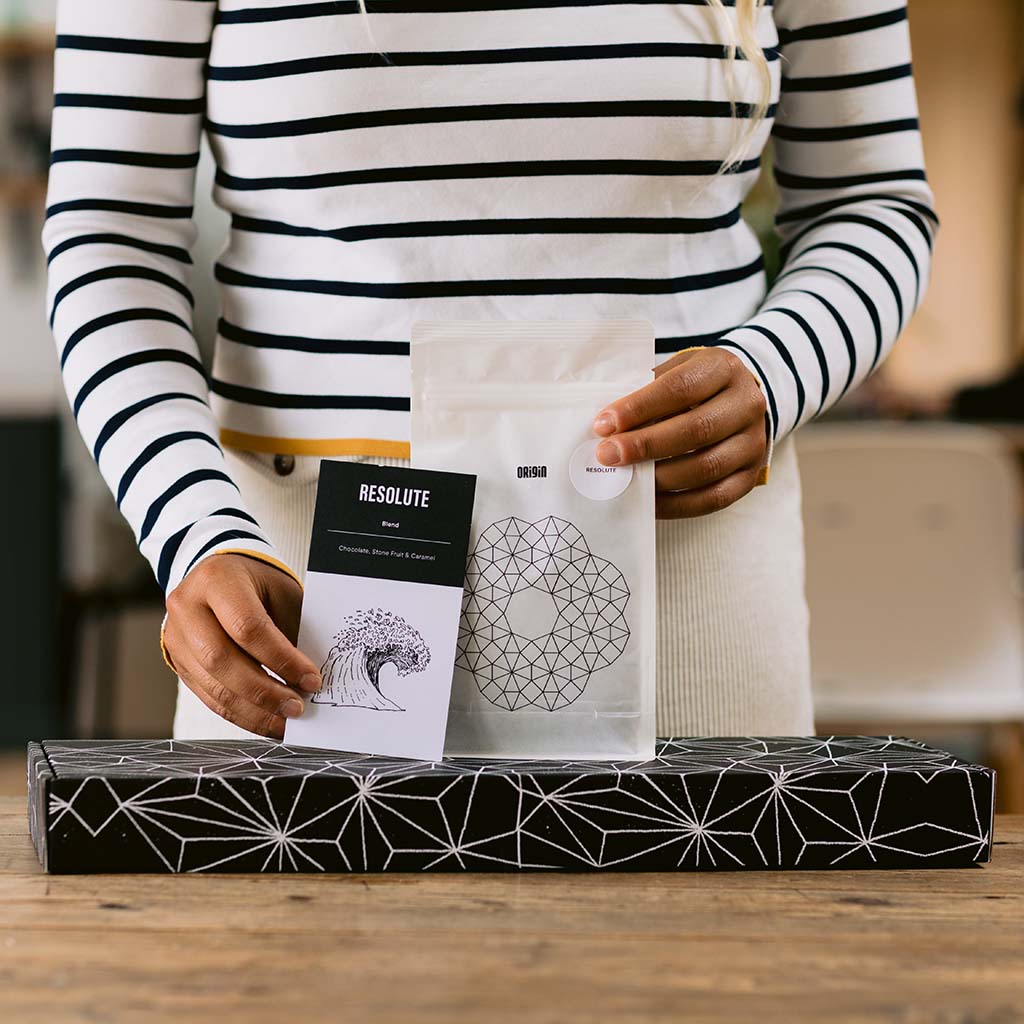 Shops
A lot of us take our coffee to go, which is why we're committed to lowering our reliance on single-use cups and plastic, offering compostable and recyclable products across all our locations, and we've got our sights on taking things further still. We also sell reusable cups, offering incentives for customers who bring their own. 
At the Roastery, we offer a refill dispensary for those looking to stock up on our coffee without the packaging, either bringing in their own containers, or using a compostable paper bag to take home. When it comes to zero waste, it's not just coffee that we're conscious of, but the food items on offer in our coffee shops. That's why we work with Too Good to Go, an app designed to help businesses reduce food waste, connecting consumers with unsold food surplus.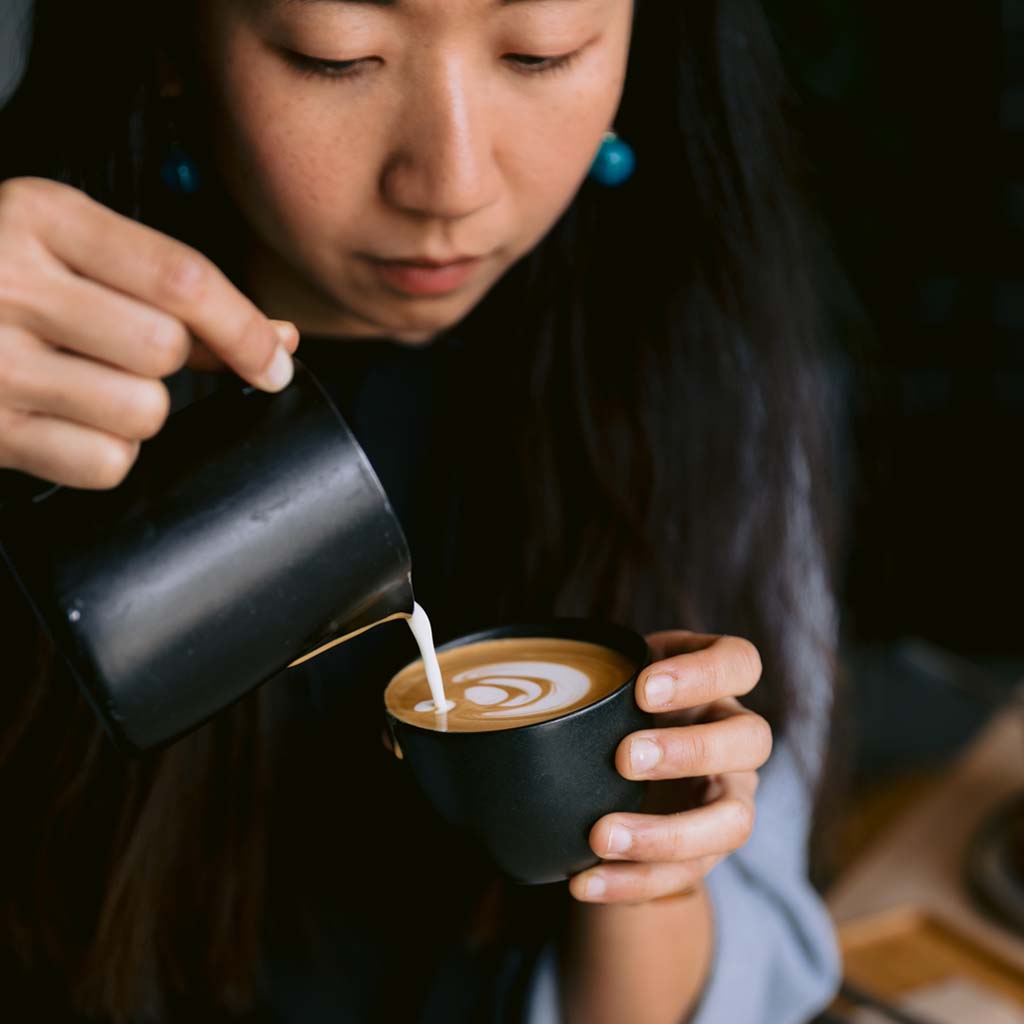 Green Coffee, Green Roaster
We invest in great coffee, which means investing in the way we roast it, too. We roast using Loring Smart Roast patented technology, which eliminates the need for an afterburner, reducing our energy consumption and greenhouse gas emissions by 80%; the gas used to power our roasters is sourced from Ecotricity, who invest in green gas mills, and are against fracking. 
We make sure that we put every effort into preventing pollution, actively working towards ever-minimising our impact on the environment.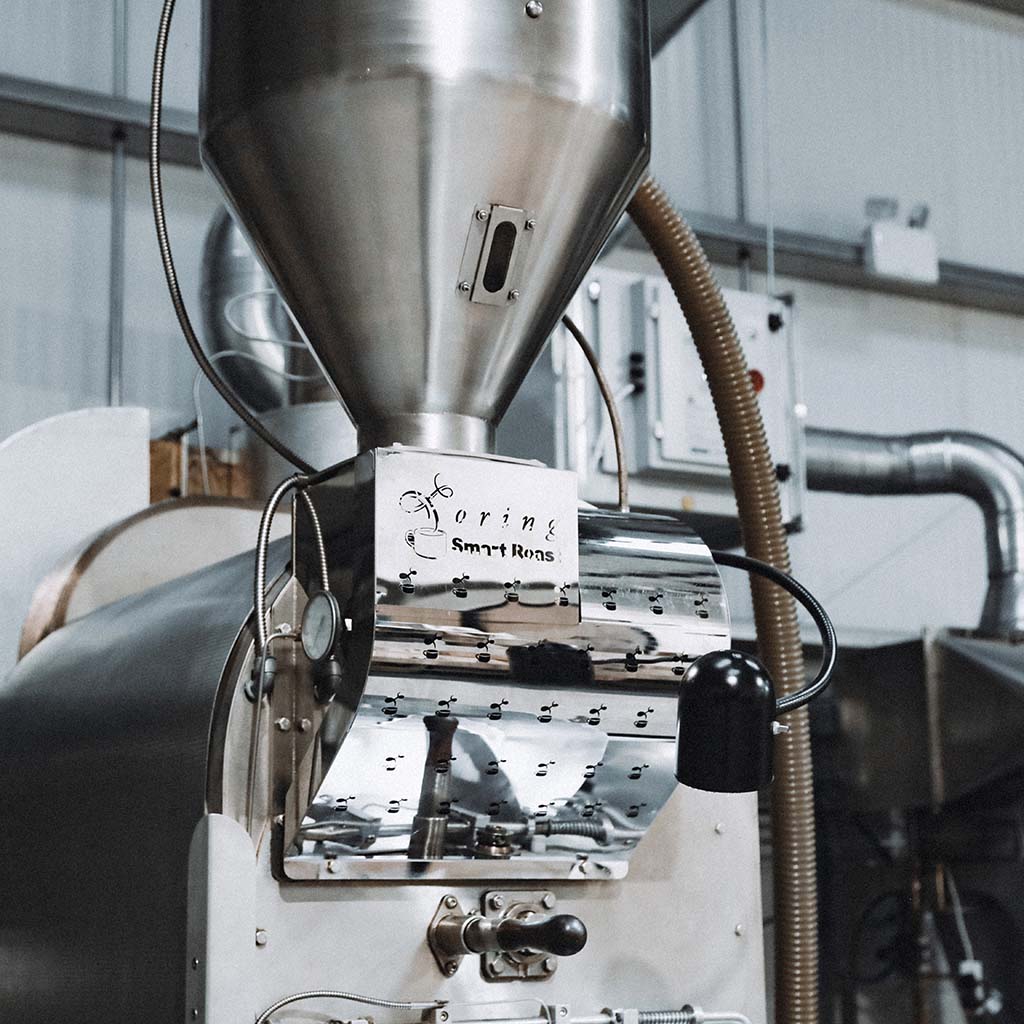 Producers and Partners
Working with like-minded individuals and businesses are key to maintaining a responsible, sustainable vision. We're lucky to work with exceptional farmers and producers, all committed to protecting and investing in a sustainable industry. Respecting the environment, the workers, and the crop, is crucial. We work closely to support growth, training, and opportunities that protect and develop a sustainable coffee growing practice, paying fairly, and championing quality every time.
We make sure our partnerships are with people who share our goals and mindset. From the creative and collaborative minds at A-Side, a design agency who have been part of our story from the very beginning, through to green coffee importers and exporters, Caravela, who help us source coffee responsibly, every partner enables us to do better. Without relationships like these, we wouldn't be where we are today. 
With partnerships continuing to grow, we're excited to nurture and maintain each and every one, sharing and inspiring our vision of treading responsibly.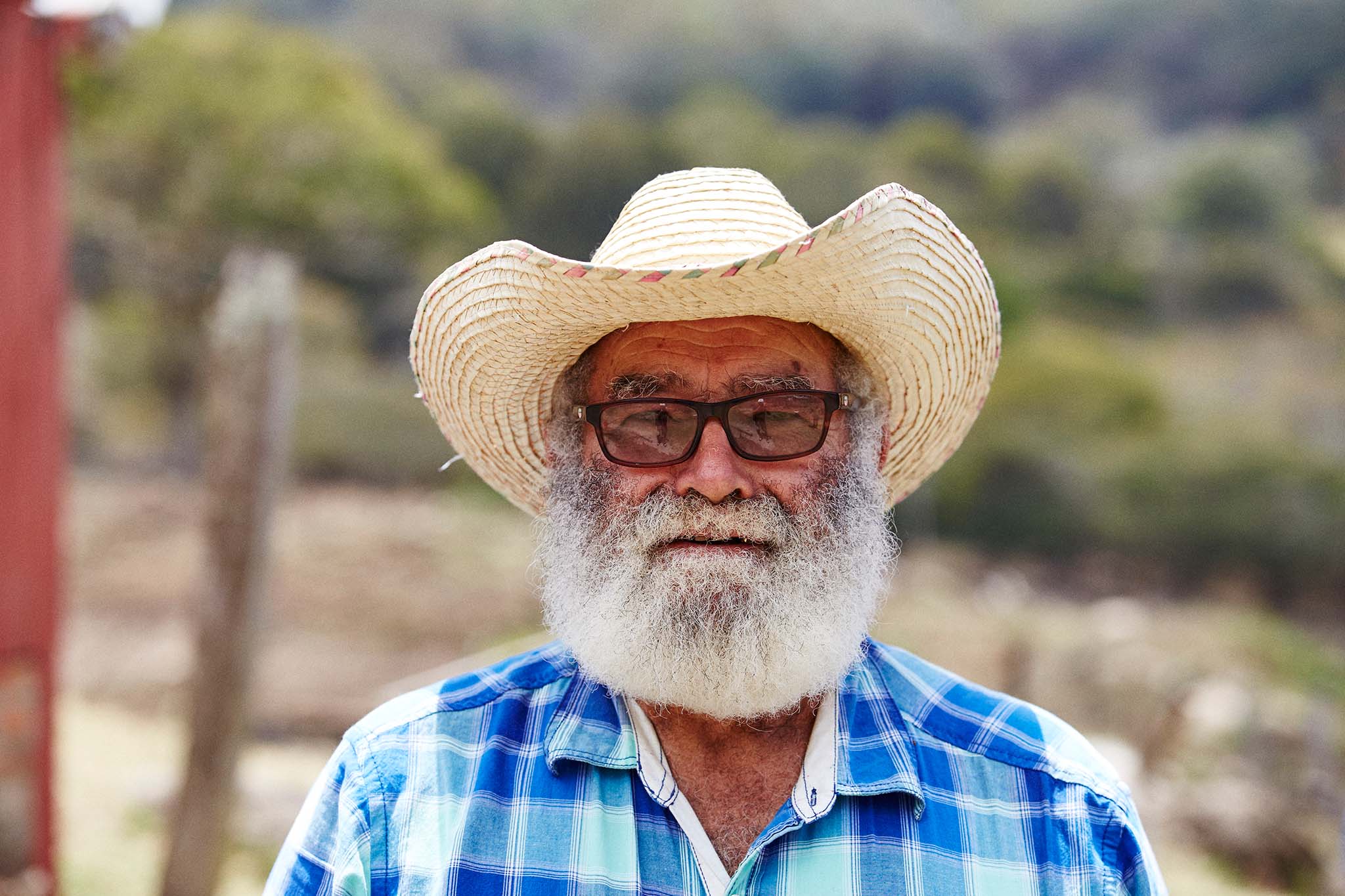 Decaf Done Right
Quality coffee isn't simply about the caffeine content. When it comes to decaf coffee processes, we seek out smart, sustainable practices that respect the coffee and the environment, sourcing beans that will benefit and influence the final cup. Decaf processes often calm acidity, resulting in a well-rounded cup. 
This is why we source coffee with approachable flavours like caramel, butterscotch, and a hint of fruit, and a high enough acidity to support complex flavours. The decaffeination process reduces the coffee's lifespan, which means we change our decaf every couple of months,  working tirelessly with coffee producers to get fresh coffee from the source, strengthening relationships and always paying the price quality coffee deserves.