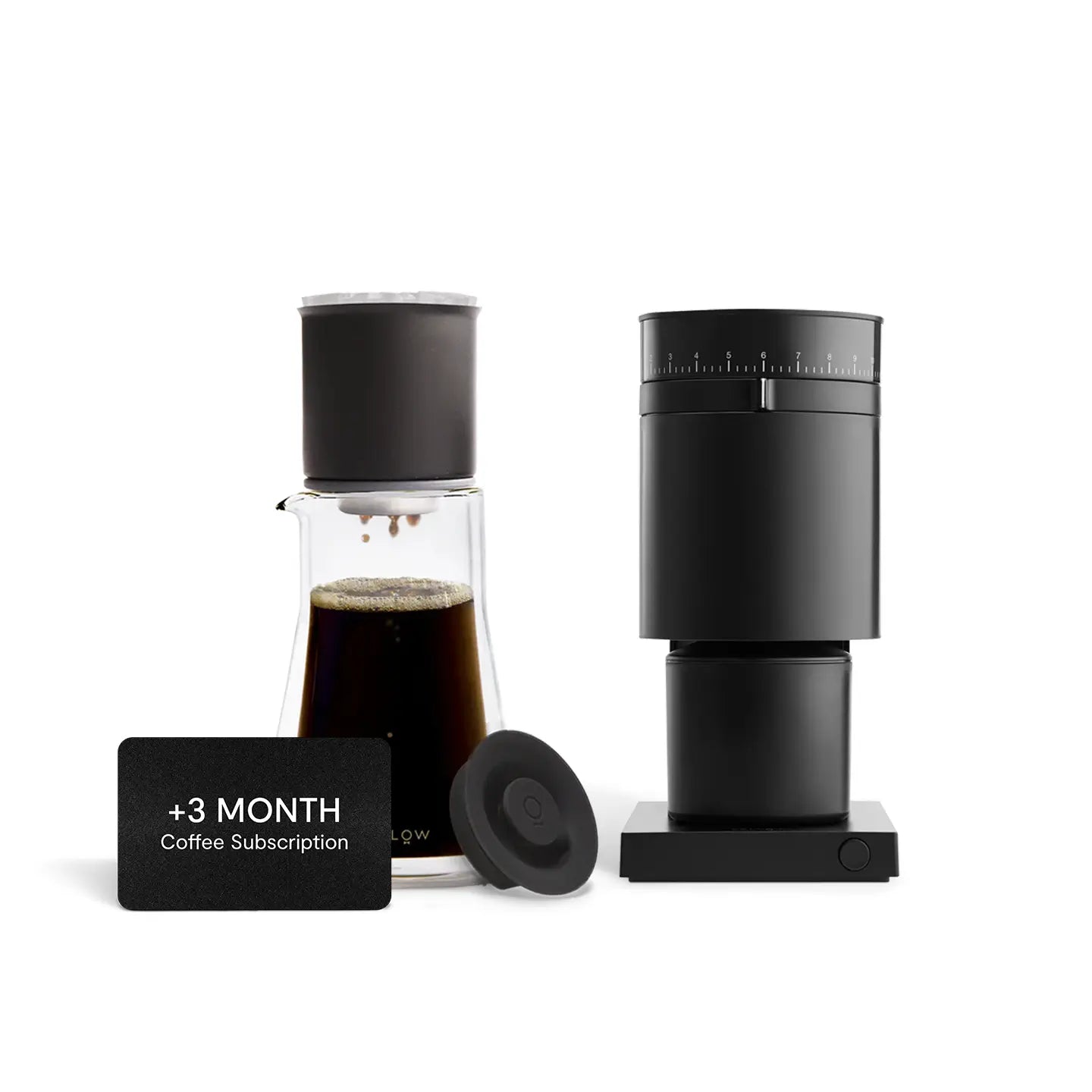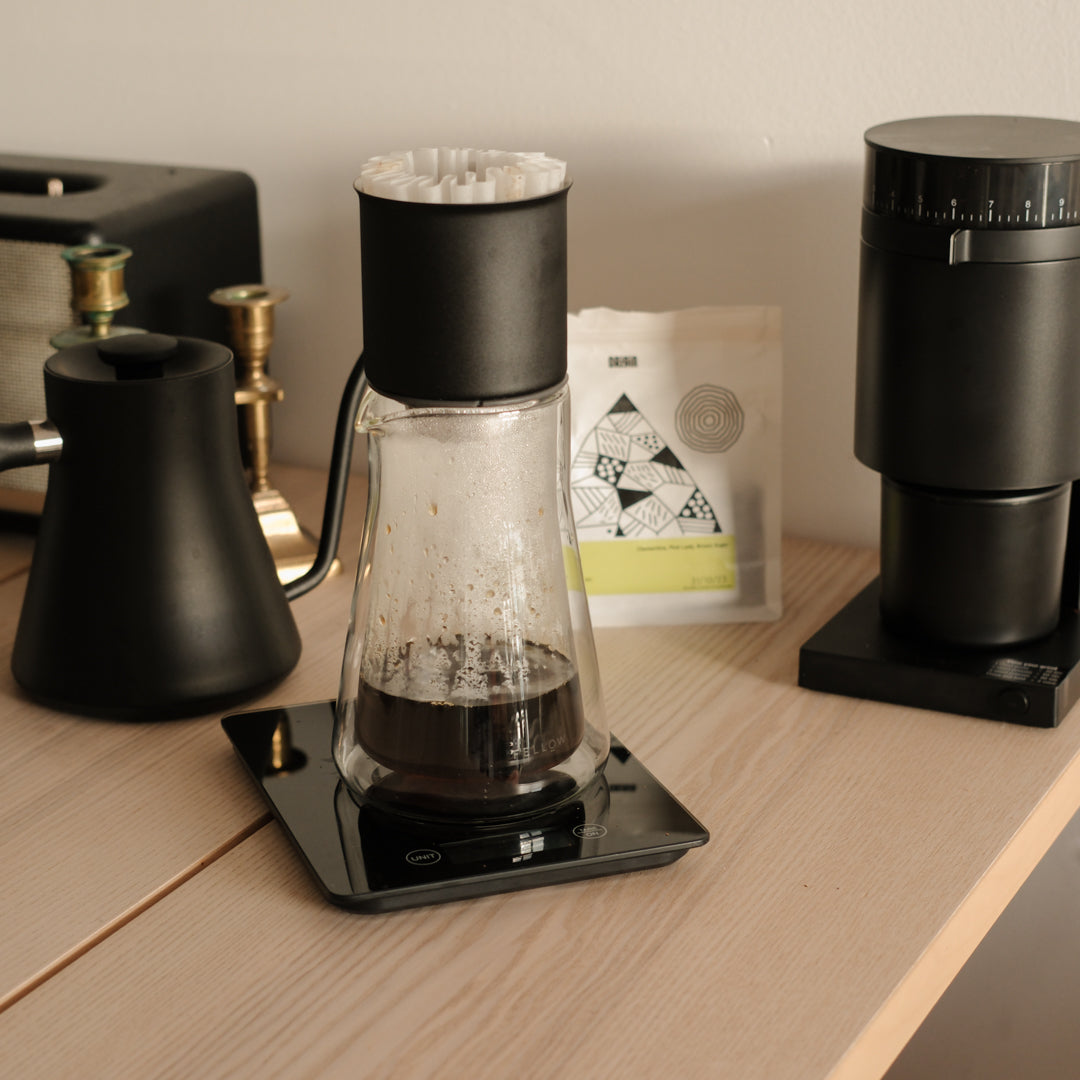 Fellow OPUS & Fellow XF Filter Coffee Bundle
£308.00
The Fellow OPUS meets the Fellow Stag XF Dripper - the perfect pairing for pour over perfection.
Crafted from high-quality stainless steel, the Stagg XF features a unique geometric design that enhances water flow, ensuring optimal extraction and a balanced cup of coffee. When paired with Opus, a powerful all-purpose grinder that unlocks your coffee's potential across the full range of brewing styles, create true espresso to the coarsest cold brew. The perfect set up while keeping your countertop clean and classy.
Key Features
PRECISION GRIND QUALITY Precise particle size is possible with every push of the button thanks to café-sized flat burrs and easy grind adjustment with 11 settings and 31 steps in between.
REDUCED GRIND NOISE From high-quality materials to ditching the noisy gearbox, Ode was designed with quietness in mind. 64MM FLAT BURRS Professional-grade stainless steel flat burrs reduce grind time and heat generation while increasing grind particle consistency.
SINGLE DOES LOADING Grind what you need right before you brew. Fellow chopped off the space-hogging hopper to limit your beans' exposure to staleness-inducing oxygen.
GRINDS KNOCKER A high-force spring knocks any extra grinds and chaff into the catch for less mess and low grind retention
SMART SPEED PID MOTOR A Pid feedback-controlled motor exposes every bean to the same force and speed for consistent grind quality
AUTO STOP Ode knows exactly when the last bean has been ground and automatically shuts itself off.
Product Specification
Fellow OPUS
Height (cm)
26.8
Width

(cm)

12.9
Depth

(cm)

21
Weight (kg)
2.3kg
Voltage (VAC)
110V Single Phase, 220V Single Phase
Burr Type
Stainless steel
Compatible With
Fellow standard C6-40 Burly Burrs™, Fellow DLC Brew Burrs

Hopper Capacity
0.11kg
Grinding Speed
350 rpm
Fellow XF
Delivery & Warranty
All orders will be shipped following our standard next day despatch schedule (unless ordered at the weekend).
All Fellow products come with a standard 24 months warranty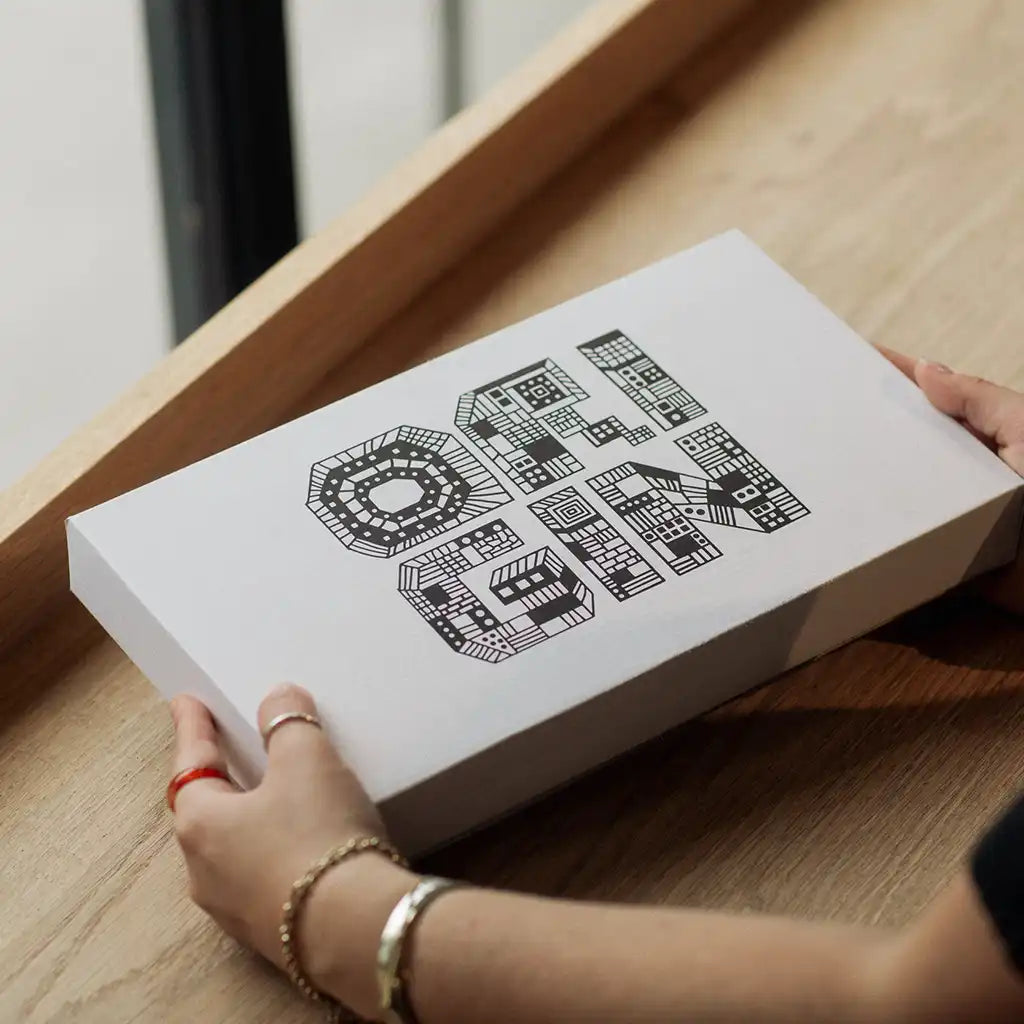 Free 3 Month Subscription Included
The perfect way to get started. Enjoy a monthy/3 month subscription for our Feature coffee, giving you the chance to explore new countries and processes. Taking you on an adventure through speciality coffee. Experience a new coffee every week, discovering different countries, processing methods, and flavours.
HOW IT WORKS
48 hours after we've despatched your item, we'll send you an email with a code and instructions on how to claim your free 3 month/monthly subscription.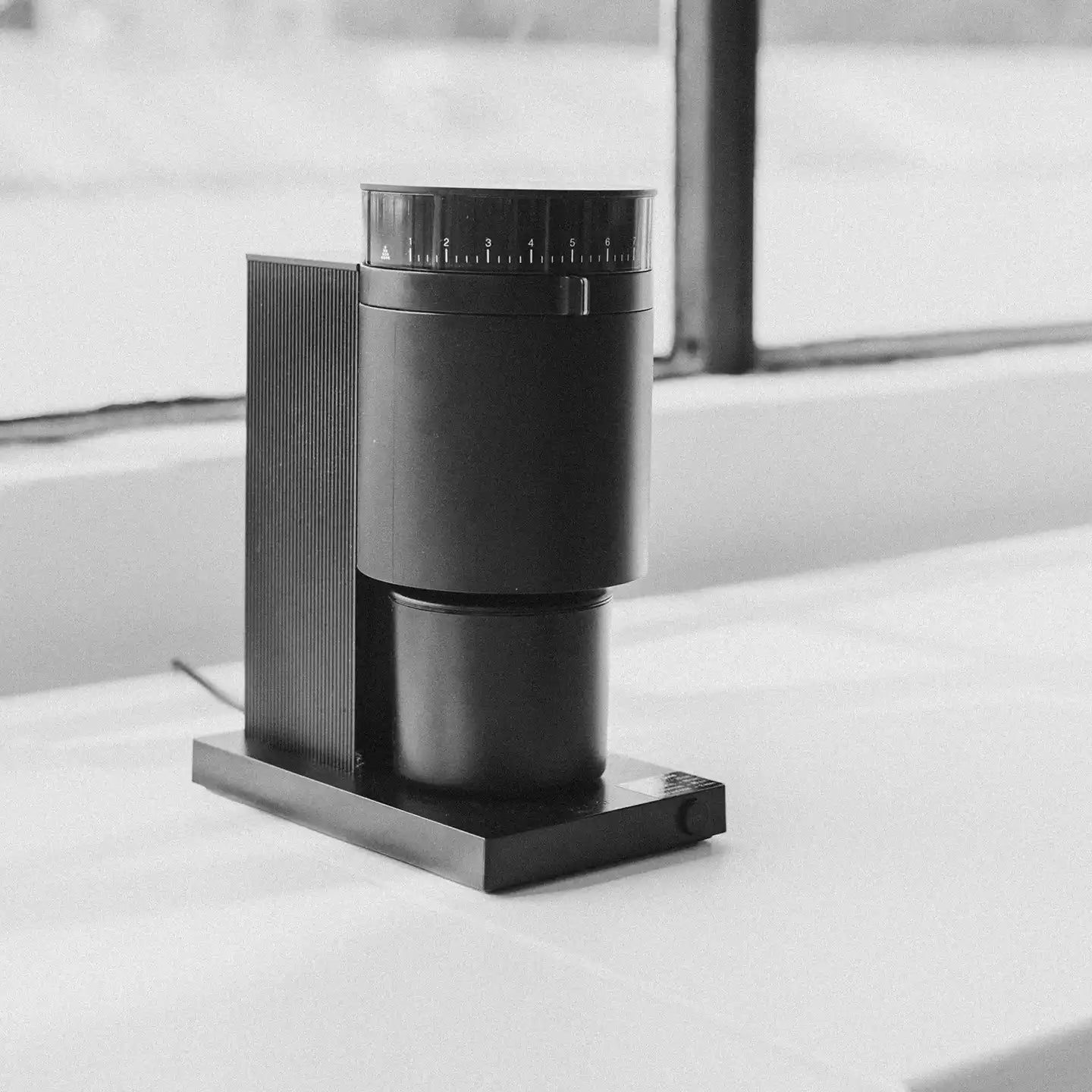 Ease At Every Step
Use the volumetric dosing lid to measure beans for up to 12 cups of brewed coffee, flip the load bin lid for a grind guide, and make precision adjustments using the inner ring.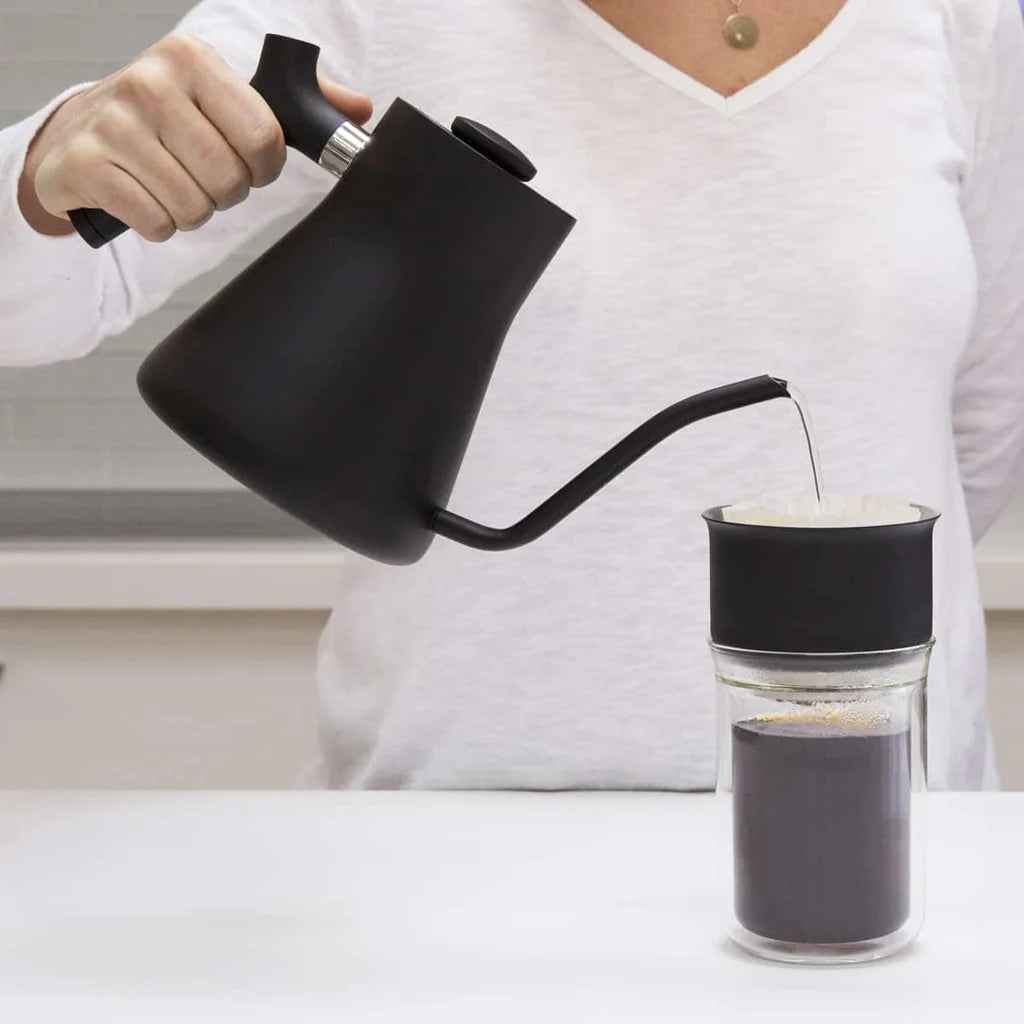 Unique Steep Wall
The steep dripper is engineered to increase coffee-to-water contact, effortlessly boosting extraction for a more flavorful cup.
Brew Guide
Brewing is a ritual. A few moments to savour peace and immerse yourself in what you're doing. These guides have been born with this in mind. They serve as a start point and to set the scene. Take a look at our brewing guides for some extra guidence to get your perfect cup.