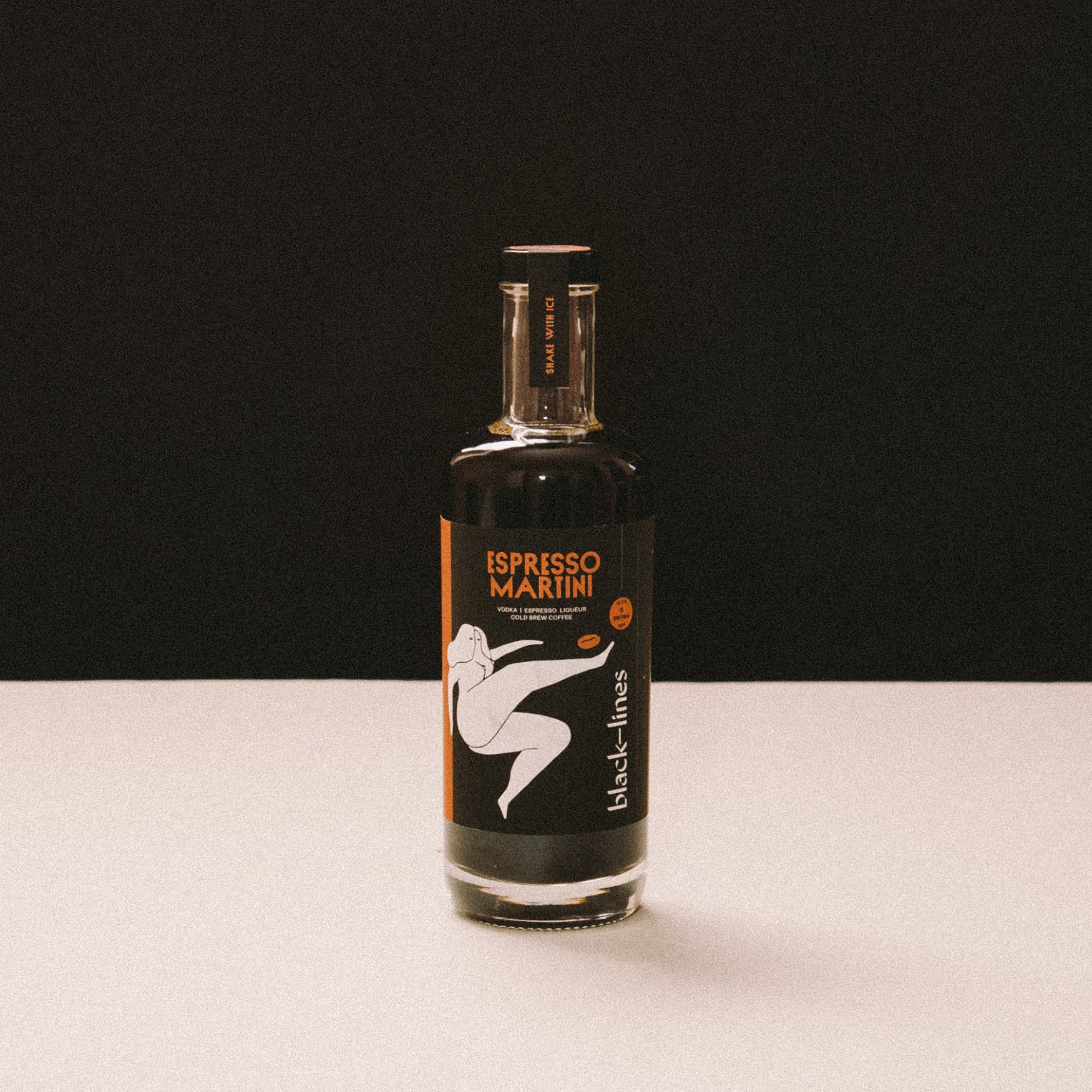 Black Lines Espresso Martini
£22.00
Produced by our friends at Black Lines, this all-new Espresso Martini features our San Fermin cold brew, alongside Chase vodka.
Black Lines are an East London-based team who develop delicious bottled cocktails and revolutionary cocktails on tap. Their new Espresso Martini combines Chase field-to-bottle Potato Vodka and our single origin San Fermin cold brewed coffee. The final drink delivers chocolate and caramel on the nose, a creamy, buttery texture on the palate and a smooth bitter finish.
Ingredients
The Black Lines Espresso Martini is suitable for vegans
It is Gluten Free and Dairy Free. Contains alcohol. Only available to UK residents aged over 18 years old
Not suitable for pregnant women. Please drink responsibly.
How to Serve
Get the bottle and a couple of coupes in the fridge before serving.
The colder the better Grab a cocktail shaker, strainer, jigger, ice and your cold glasses
We recommend freezing the bottle for an hour (max) and blending without ice, or using a glass jar as a shaker
Pour 100ml per serve (125ml if you are using a large glass) into the shaker and half-fill it with ice
Shake well for 15 seconds (time to get the iPhone timer out) and strain out into the glasses
To finish, top with three coffee beans and sink into creamy oblivion.
The beans are meant to represent health, wealth and happiness - we'll take all three.
Servings
500ml bottle, contains 5x100ml serves.
13% alcohol