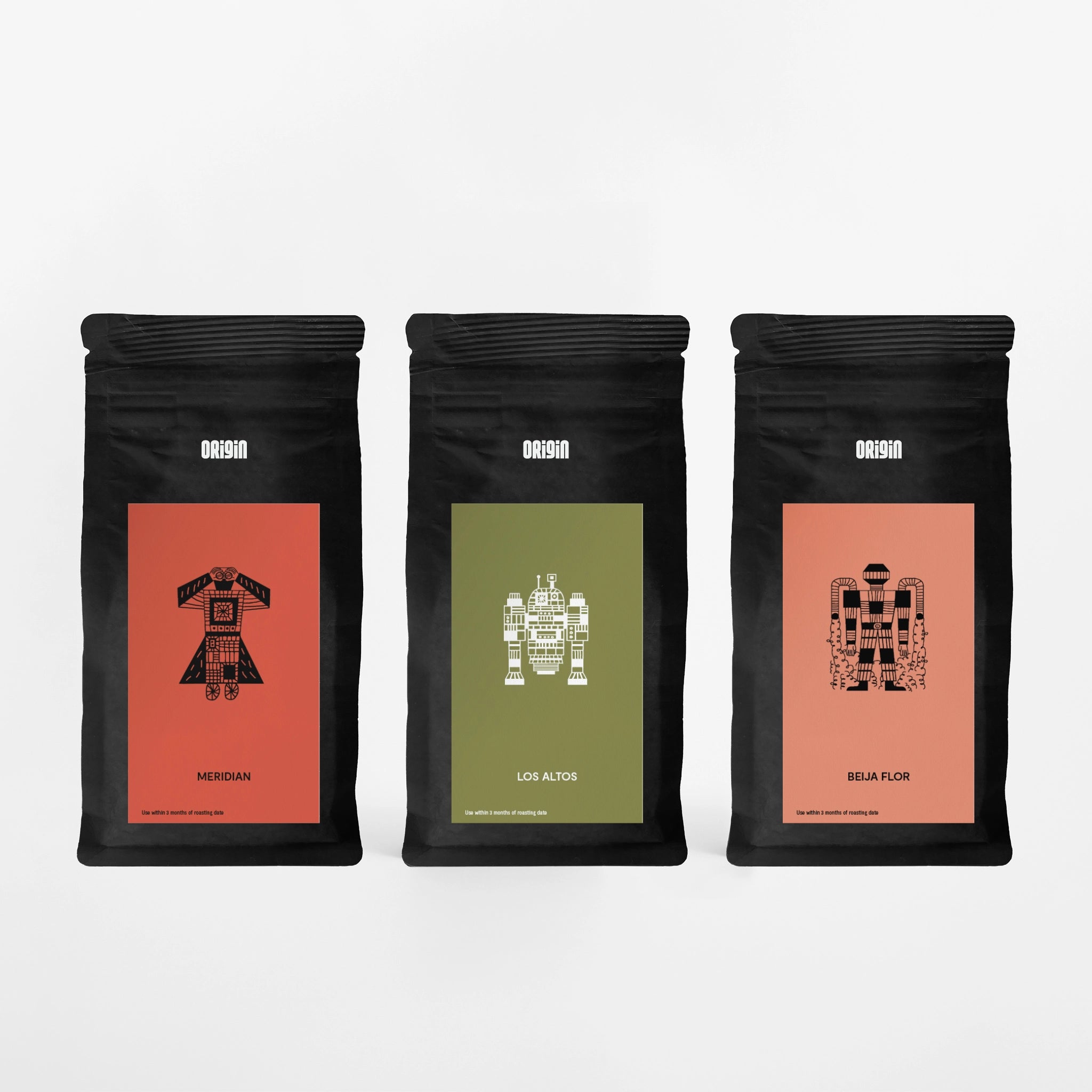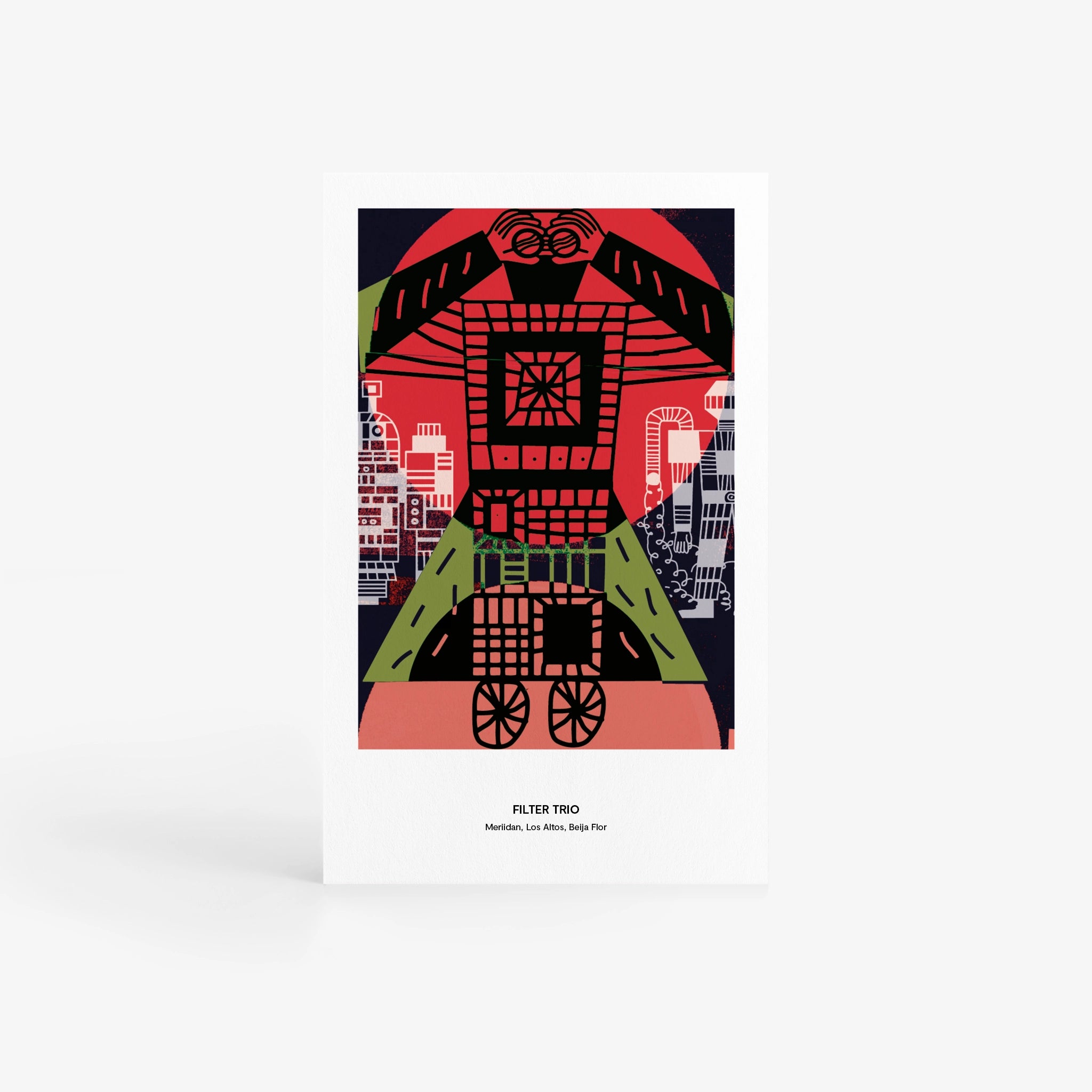 Filter Trio
£24.95
From AeroPress to French Press, blend science, skill, and senses with the Filter Trio. The perfect gift.
We know that the idea of a classic cup of coffee is personal to the individual savouring it. Explore our filter coffee Christmas gift set (3 x 150g) explores long-chocolate flavours to floral and fruity notes perfect for slow afternoons with your favourite pour-over method.
Meridian is an easy-drinking coffee from Peru, with notes of plum and chocolate that brings together the work of 207 smallholders. Quality and progress, friendship and respect: Los Altos presents a sweet and smooth profile, a washed process coffee from Nicaragua. And from Brazil, the work of four pioneering women make Beija Flor a natural beauty, with floral and fruity notes perfect for long afternoons with your favourite pour-over method.
--
See further coffee information below. 
Free UK Delivery
Free Royal Mail Tracked 48 delivery on all orders over £25 (UK only)


Next Day Despatch
Order before 23:59 & get your order despatched the next day (excluding weekends)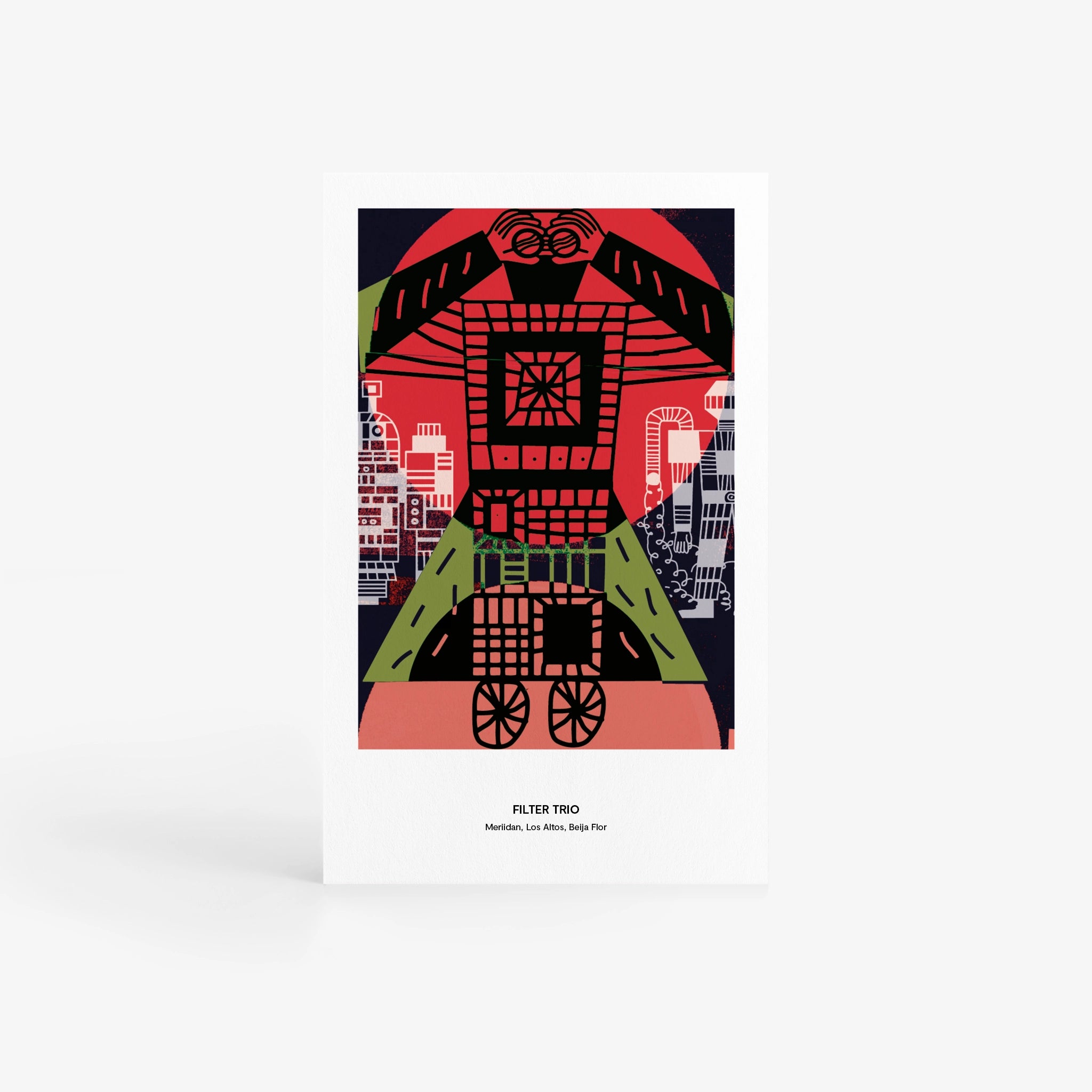 Overview
Showcasing different countries of origin, processing, and terroir. From AeroPress to french Press, blend science, skill, and senses with the Filter Trio. The coffee sourced to comprise each blend are picked to complement and enhance the flavours of each crop, with expertly crafted roast profiles that compliment your favourite pour-over method.
Coffee Breakdown
Meridian - Plum, Chocolate, Brown Sugar
From Peru, a deliciously easy drinking, with approachable, decadent notes of chocolate and brown sugar, lifted by the stone fruit acidity of plum. Versatile and accessible, for a consistently brilliant cup, however you like to brew.
Los Altos - Roasted Almond, Chocolate, Brown Sugar
Los Altos is a coffee that lies at the core of who we are. We've worked with the brilliant Mierisch family for over 12 years. Full bodied, with soft acidity, Los Altos remains as popular today as ever—with good reason.
Beija Flor - Fig, Cashew, Praline
Four exceptional womxn. Two brilliant varietals. One phenomenal coffee producing country. With a combination of a common and a rare varietal, this natural process coffee presents sweetness lifted by the delicacy of floral notes.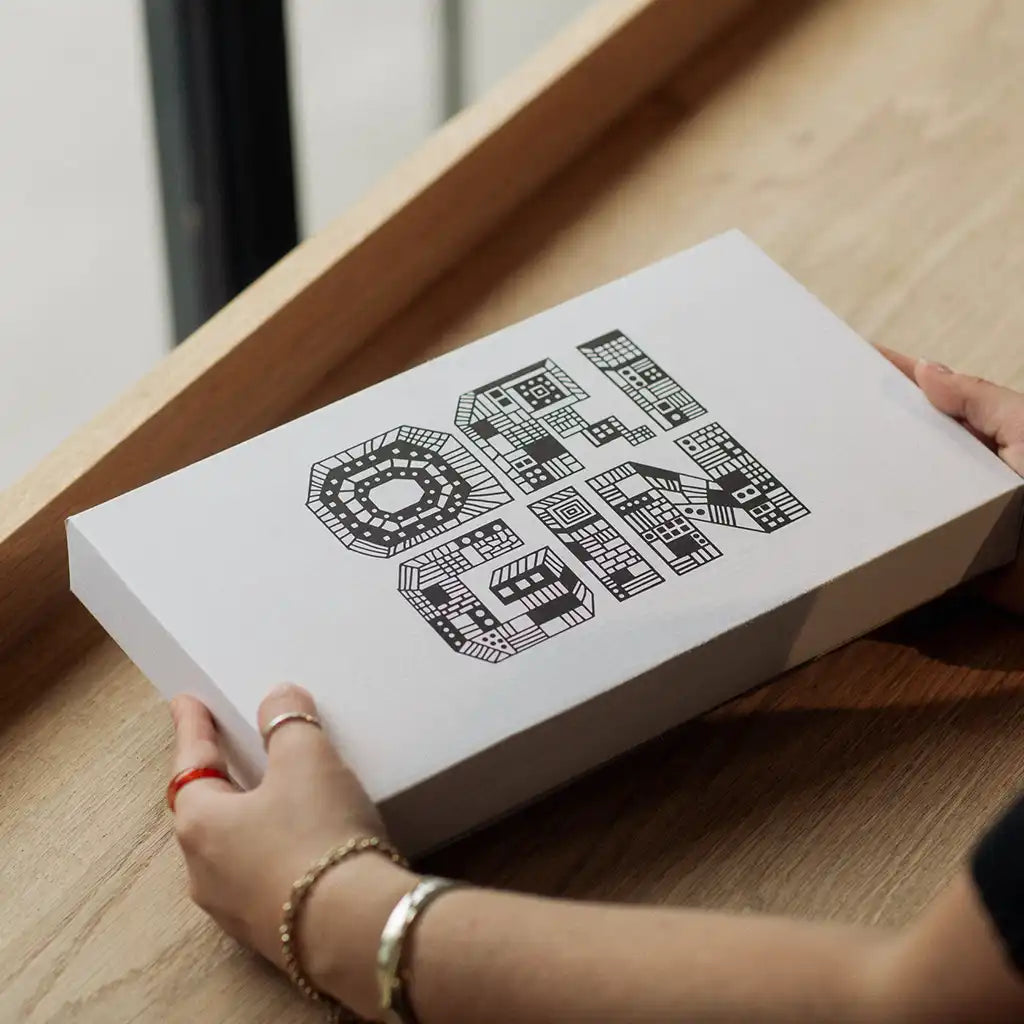 Subscribe to Rotating Filter
Our rotating coffees represent three unique reflections tailored to those who love filter coffee. Sign up for a Rotating Filter subscription to find your favourite, and gain exclusive perks while enjoying free tracked shipping, direct to your door.
Current filter rotation: Beija Flor, Los Altos, Meridian and Santa Elena.
Enjoy discounts and reward points while having full control. Whether it's amending your address or updating your billing details, our online portal puts you in charge of your subscription. You can skip an order, change your grind size, or increase frequency, with ease.