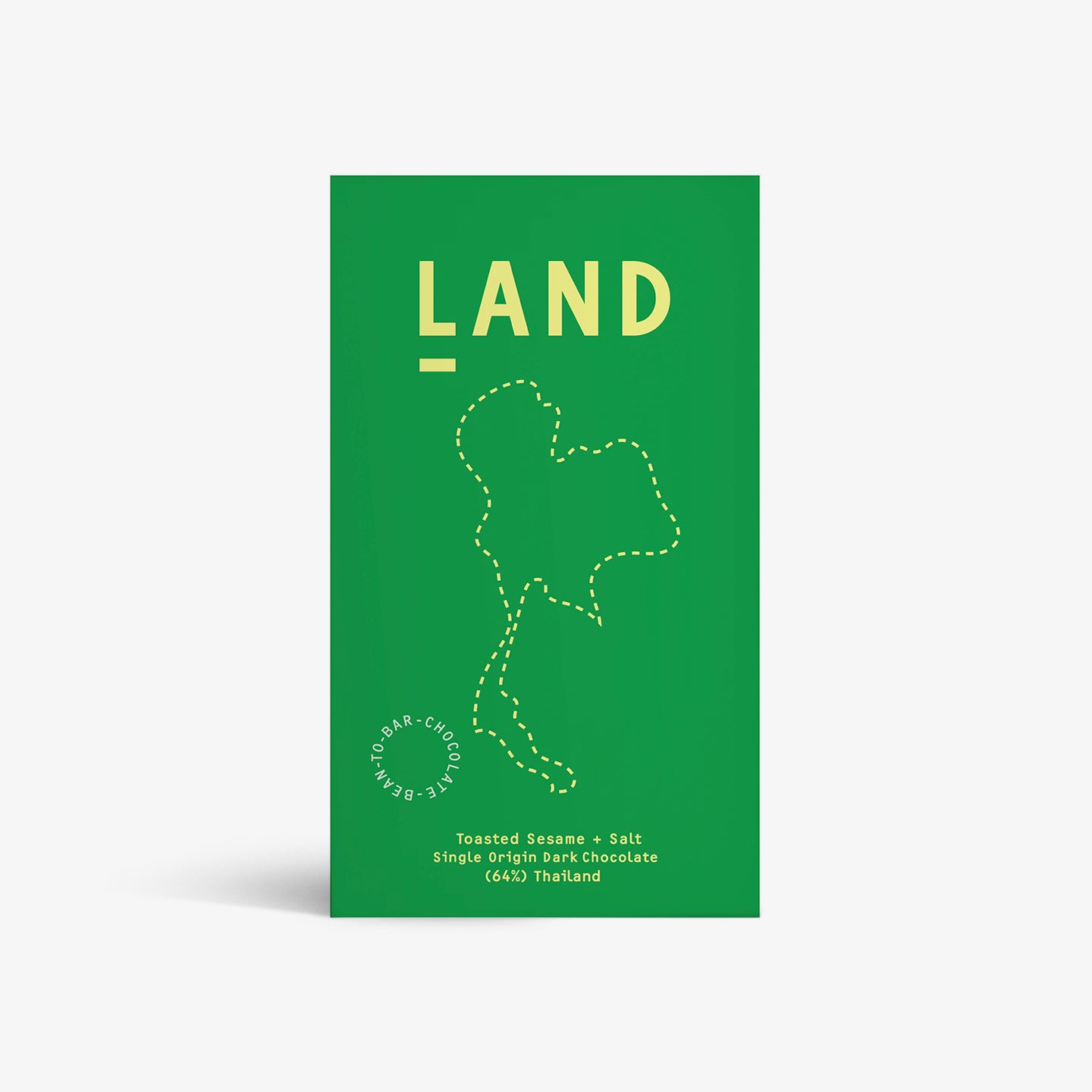 Land Chocolate - 64% Dark Toasted Sesame & Salt (Thailand)
£6.00
Land chocolate celebrates and champions the finest cacao from around the world, and the people that grow it. 
Tasting Notes: Lemongrass, sesame, salt
A unique and progressive bar that juggles three elements: dark chocolate, sesame seeds and sea salt flakes.  The perfect partnership in a bold, yet approachable flavour with our Resolute or Los Altos coffee blends, highlighting and complimenting timeless tasting notes, making an every-day experience a sensory ritual.
This product is vegan friendly, dairy free.