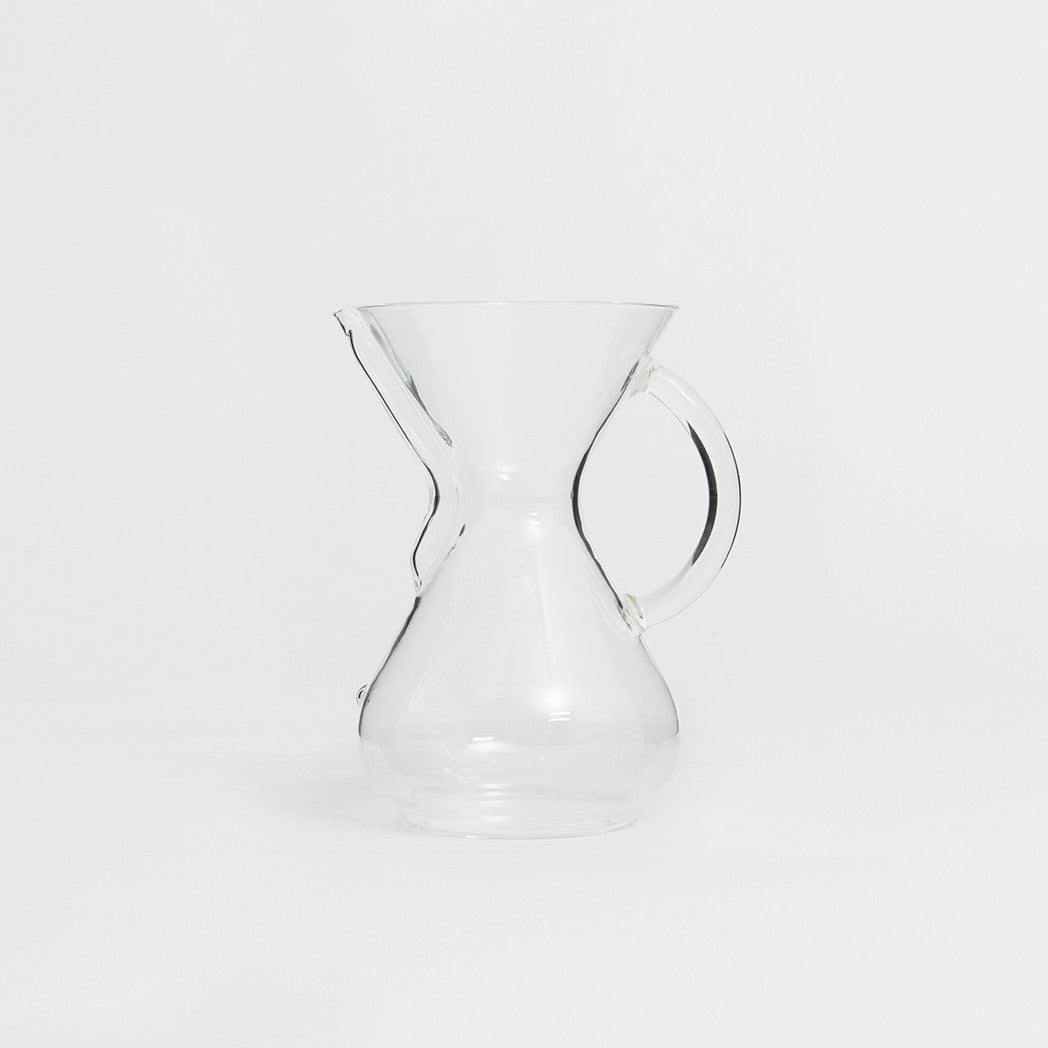 Chemex 6 Cup Glass Handle
£53.95
This 6-cup Chemex pour-over glass handle is a simple and beautiful way to brew filter coffee. For us, brewing should be a ceremony, and with the Chemex it really is.
The Chemex is a beautiful glass vessel made of non-porous glass that doesn't absorb odours or chemical residues. This new addition to the Chemex range features an elegant glass handle which adds to the stunningly simple aesthetics. This Chemex has a capacity of 30oz, so brews around 850ml of filter coffee.
The Chemex drip method with bonded filter papers effectively removes sediment for a clean cup of coffee.