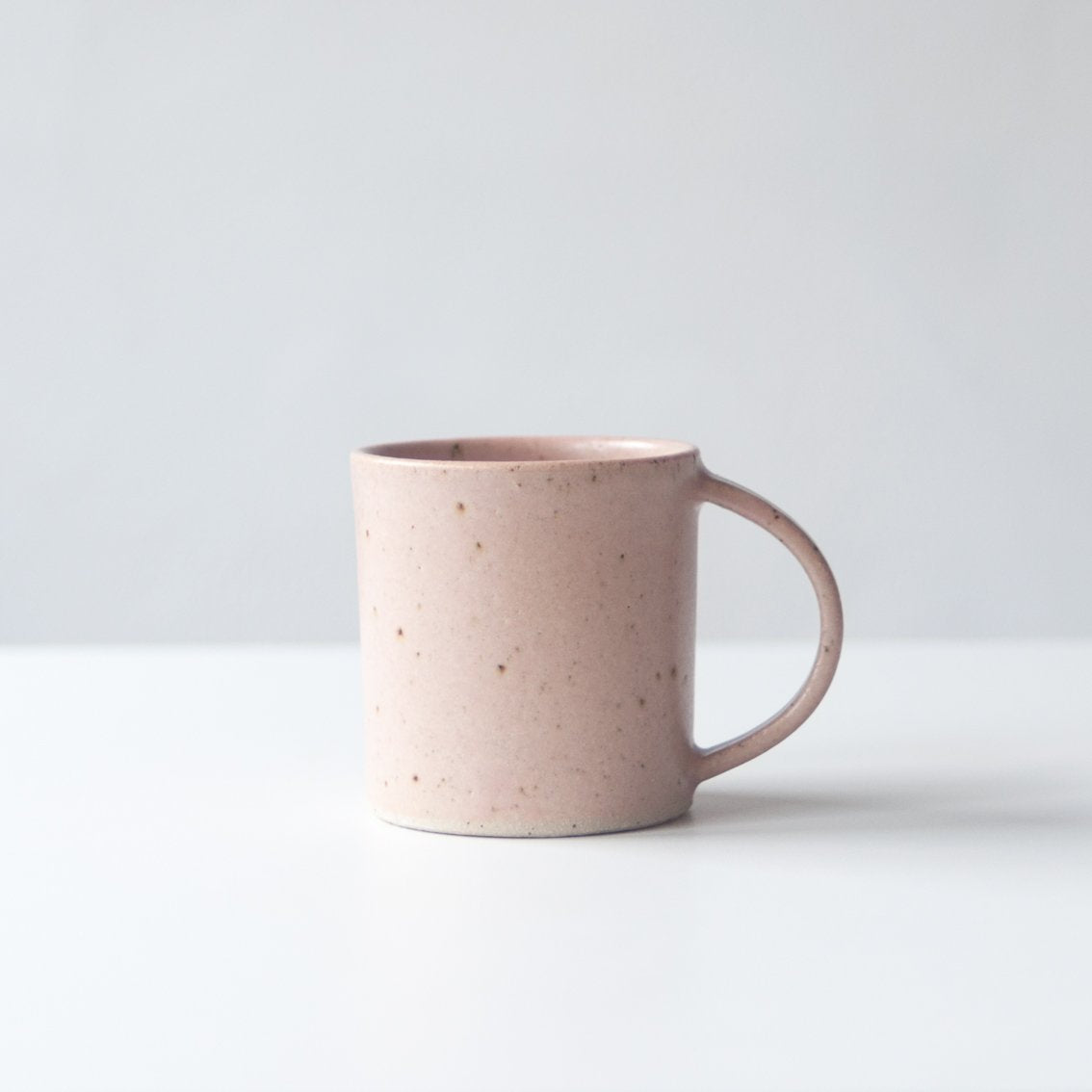 Dor & Tan - Mug (feldspar pink)
£29.95
Beautiful, hand thrown Dor & Tan ceramic mugs. Created with locally sourced Dobles Cornish Clay from St Agnes, Cornwall.
Designed and produced by Sharron Page Stocks in her St Ives family home, each cup is individually hand crafted, thrown on Sharron's potters wheel. Due to the processes and reactive glaze used to create each piece, every Dor & Tan cup has an individual texture, colour and shape to create a unique and tactile drinking experience.
Each cup is microwave and food safe however, hand washing with care is recommended to maintain the unique quality of each piece.