Fellow OPUS & Sage Bambino Bundle - Black
£608.95
Elevate your at home barista skills with this bundle curated for espresso drinkers, combining the Sage Bambino with the Fellow OPUS grinder. 
Just like a commercial machine, the Bambino Plus does not compromise on the four key elements for true third-wave specialty coffee. When paired with the Fellow OPUS Burr do-it-all grinder, unlock your coffee's potential across the full range of brewing styles, from true espresso to the coarsest cold brew.
Key Features - Fellow OPUS
PRECISION GRIND QUALITY Precise particle size is possible with every push of the button thanks to café-sized flat burrs and easy grind adjustment with 11 settings and 31 steps in between.
REDUCED GRIND NOISE From high-quality materials to ditching the noisy gearbox, Ode was designed with quietness in mind.
64MM FLAT BURRS Professional-grade stainless steel flat burrs reduce grind time and heat generation while increasing grind particle consistency.
SINGLE DOSE LOADING Grind what you need right before you brew. Fellow chopped off the space-hogging hopper to limit your beans' exposure to staleness-inducing oxygen.
GRINDS KNOCKER A high-force spring knocks any extra grinds and chaff into the catch for less mess and low grind retention
SMART SPEED PID MOTOR A PID feedback-controlled motor exposes every bean to the same force and speed for consistent grind quality
AUTO ATOP Ode knows exactly when the last bean has been ground and automatically shuts itself off.
Key Features - Sage Bambino
AUTOMATIC MICRO-FOAM MILK TEXTURING The automatic steam wand allows you to adjust the milk temperature and texture to suit your taste. Delivering quality micro-foam that enhances the flavour of the coffee and is essential for creating latte art.
3 SECOND HEAT UP TIME WITH PID TEMPERATURE CONTROL Innovative ThermoJet heating system achieves the optimum extraction temperature in 3 seconds.
LOW PRESSURE PRE-INFUSION AND 9 BAR EXTRACTION Low pressure pre-infusion gradually increases pressure at the start and helps ensure all the flavours are drawn out evenly during the extraction for a balanced tasting cup.
This is followed by high pressure (9 bar) extraction process delivered by a 15 bar Italian pump
PRECISE EXTRACTION Digital Temperature Control (PID) delivers water at precisely the right temperature, ensuring optimal espresso extraction
AUTO PURGE HEAT SYSTEM Automatically purging the heat system as water passes through each element, temperature is further stabilised
Product Specification
Fellow OPUS
| | |
| --- | --- |
| Dimensions | 9.4x 4.2 x 9.5 (239 mm x 105 mm x 241.5 mm) |
| Weight | 4.5kg |
| Grinds Capacity | 100g |
| Cord Length | 1m |
| Voltage | 220 V |
| Amperage | 1.3A |
| HZ | 60 HZ |
| Watts | 140 W |
| Materials | Stainless steel burrs, aluminium body, plastic load bin and base |
Sage Bambino
Dimensions (WxDxH)

19.4 x 36.2 x 30.4 cm

Construction materials

Stainless Steel

Capacity
Water tank 1.9L (64 fl.oz)

Settings


1 Cup, 2 Cup and Steam button


Adjustable milk temperature and texture level
Hot water via steam wand
Power
1600 watts
Voltage
220-240 volts
Heating system
Advanced ThermoCoil
Heatup time
3 seconds
Milk texturing
Hands-free milk texturing
Brewing system
15 bar Italian pump
Ready in 3 seconds thermojet system
PID temperature control
600W ThermoJet-Integrated stainless steel water path accurately controls water temperature
Interface
Simple button control
Portafilter
54mm portafilter
Tamping
Manual tamper
Delivery & Warranty
All orders will be shipped following our standard next day despatch schedule (unless ordered at the weekend).
All Sage & Fellow products come with a standard 24 months warranty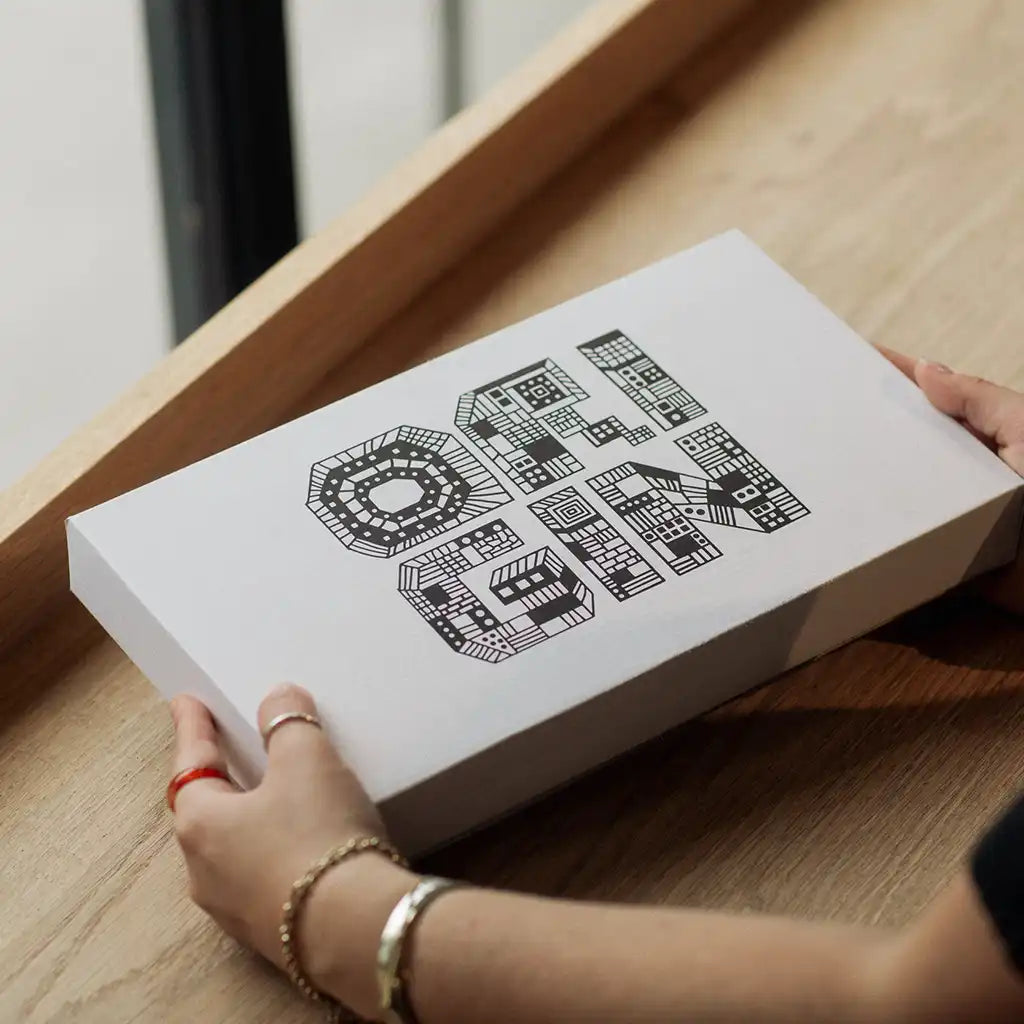 Free 3 Month Subscription Included
The perfect way to get started. Enjoy a monthy/3 month subscription for our Feature coffee, giving you the chance to explore new countries and processes. Taking you on an adventure through speciality coffee. Experience a new coffee every week, discovering different countries, processing methods, and flavours.
HOW IT WORKS
48 hours after we've despatched your item, we'll send you an email with a code and instructions on how to claim your free 3 month/monthly subscription.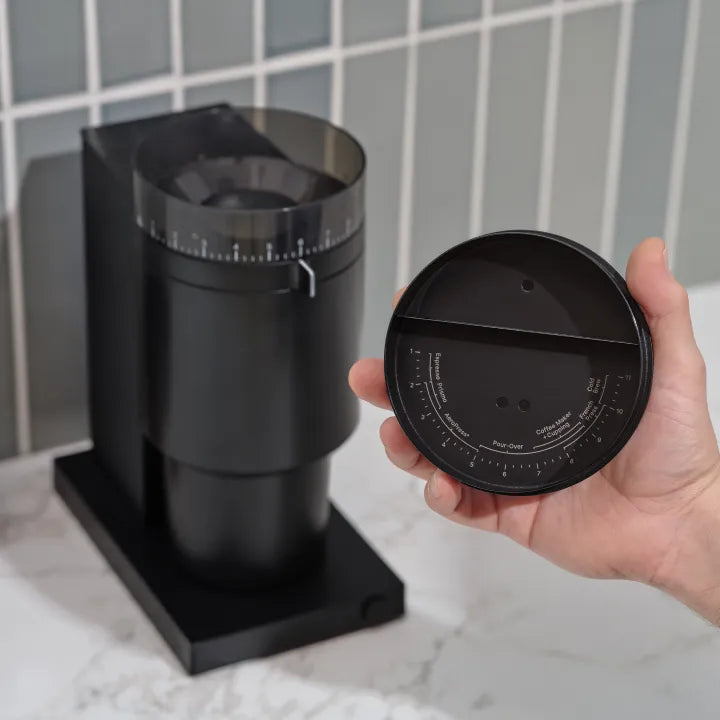 Ease At Every Step
Use the volumetric dosing lid to measure beans for up to 12 cups of brewed coffee, flip the load bin lid for a grind guide, and make precision adjustments using the inner ring.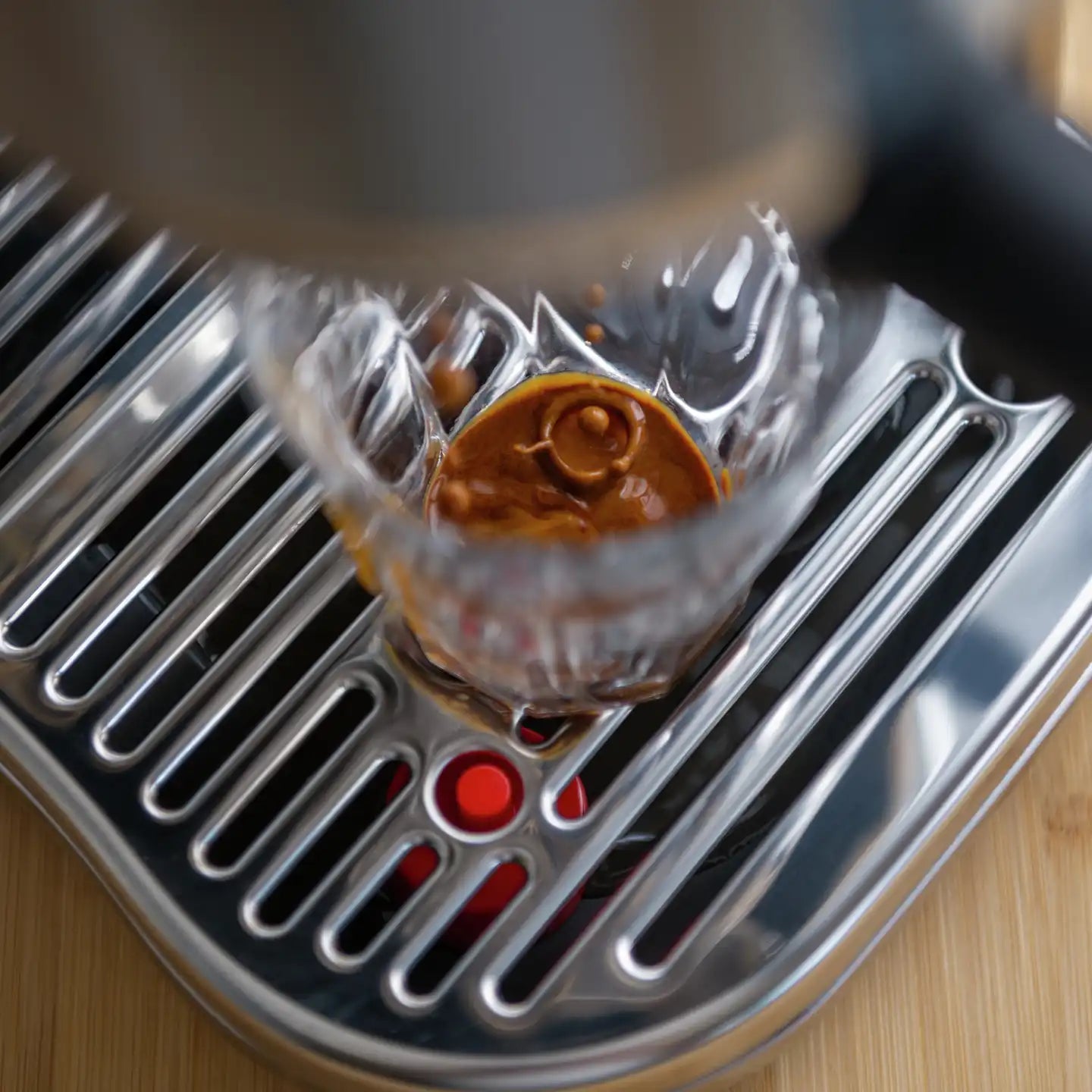 3 Second Heat up Time
Innovative ThermoJet® heating system of the Sage Bambino achieves the optimum extraction temperature in 3 seconds. Ready to make exceptional coffee without the wait.
Learn More
Investing in a coffee grinder can make a huge difference to your home brew set up. From road trip ready, to pride of place on your kitchen counter, in this ultimate guide to coffee grinders, take a look at a variety of coffee grinders, including, of course, the beloved Fellow OPUS. Learn more here.