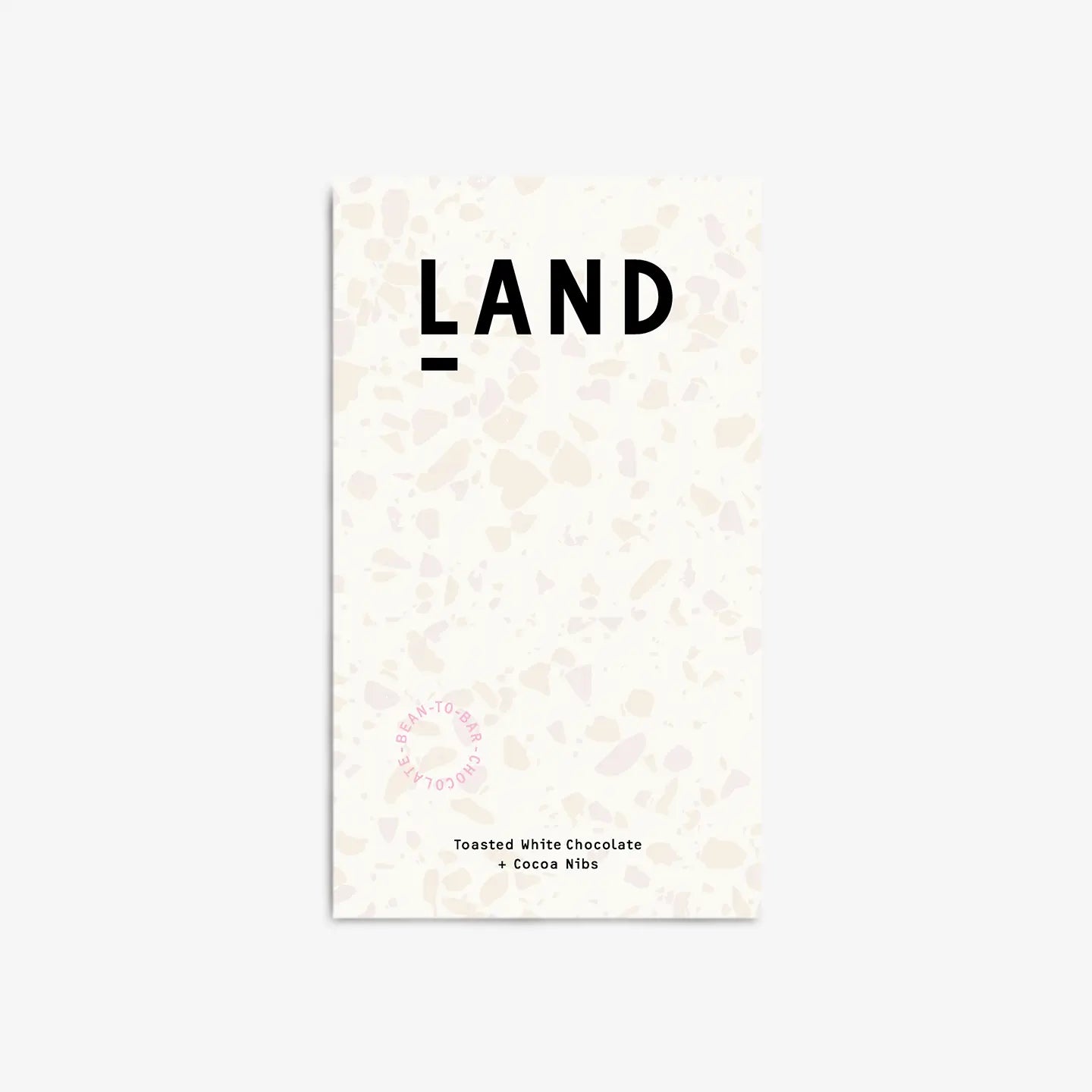 Land Chocolate - 38% White (Nicaragua)
£6.00
Land chocolate celebrates and champions the finest cacao from around the world, and the people that grow it.
Tasting Notes: Biscuit, Oats, Butterscotch (38% Chocolate)
Nicaraguan cocoa nibs elevate this extraordinary white chocolate offering, providing a vibrant and fruity note, with a pleasing crunch adding to the experience. Heavily toasted to bring forth a biscuity aroma, this white chocolate bar is beautifully unique, with notes of oats, biscuit, and butterscotch – the perfect serving with Beija Flor.
Why Land Chocolate?
Distinguished flavour, unique to each terrain
Chocolate that is true to it's source
Ethical trading at 3x Fairtrade price
Ingredients
Cocoa beans
Demerara sugar
Cocoa butter
Milk powder
Nutritional information (per 100g)
Bar weight: 60g
Energy: 2544 kj (611 kcal)
Fat: 38g (Saturates: 22g)
Carbohydrates: 34g (Sugars: 33g)
Protein: 1.4g
Salt: 0.04g
Made in a workshop that uses gluten, dairy and nuts