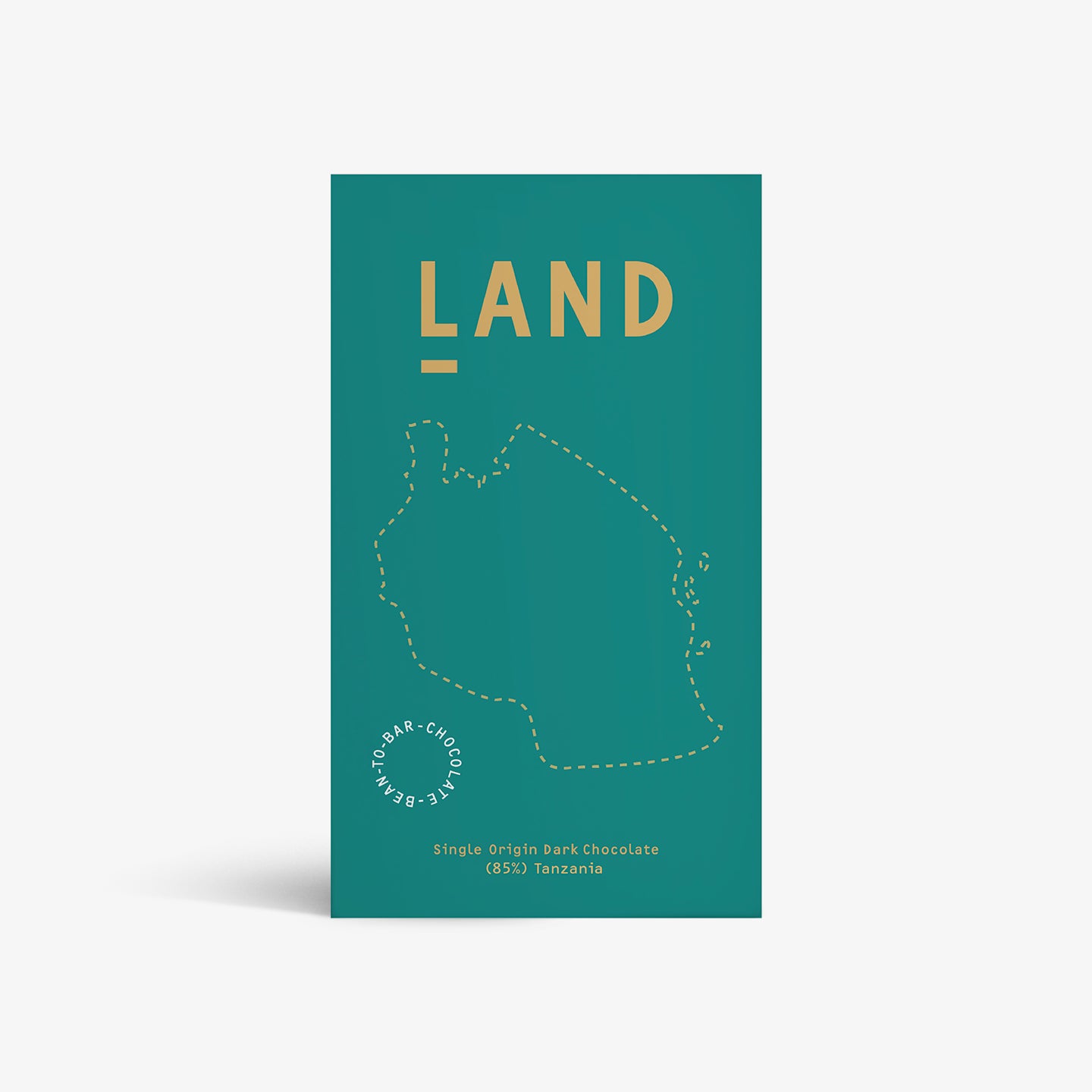 Land Chocolate - 85% Dark (Tanzania)
£6.00
Land chocolate celebrates and champions the finest cacao from around the world, and the people that grow it.
Tasting Notes: Dried Fruit, Apricot, Hazelnut (85% Chocolate)
Dark chocolate decadence from the Kokoa Kamili cacao is uplifted with a boldly sweet and fruity profile. Sourced from the Kilombero Valley in Tanzania, this full flavoured chocolate presents a humble profile of dried fruit, buoyed by apricot, and balanced with soft, earthy hazelnut tones—the perfect pairing with Resolute or Los Altos.
This product is vegan friendly.
Why Land Chocolate?
Distinguished flavour, unique to each terrain
Chocolate that is true to it's source
Ethical trading at 3x Fairtrade price
Ingredients
Cocoa beans
Organic cane sugar
Cocoa butter
Nutritional information (per 100g)
Bar weight: 60g
Energy: 2477 kj (599kcal)
Fat: 55g (Saturates: 33g)
Carbohydrates: 19g (Sugars: 15g)
Protein: 7g
Salt: 0.00g
Made in a workshop that uses gluten, dairy and nuts
100%
would recommend this product
The best ive tried so far

This chocolate was so tasty compared to most dark chocolates I've tried in the past I prefer high cocoa chocolates as my treat as they are more beneficial for health. My family do not usually like Dark chocolate but they certainly liked this one.

Wow

This is one of the best dark chocolates i have ever had, my wife dosnt do dark Chocolate but this is so creamy and is more like a milk Chocolate. Will be getting more of this when able.
Reviews Loaded
Reviews Added