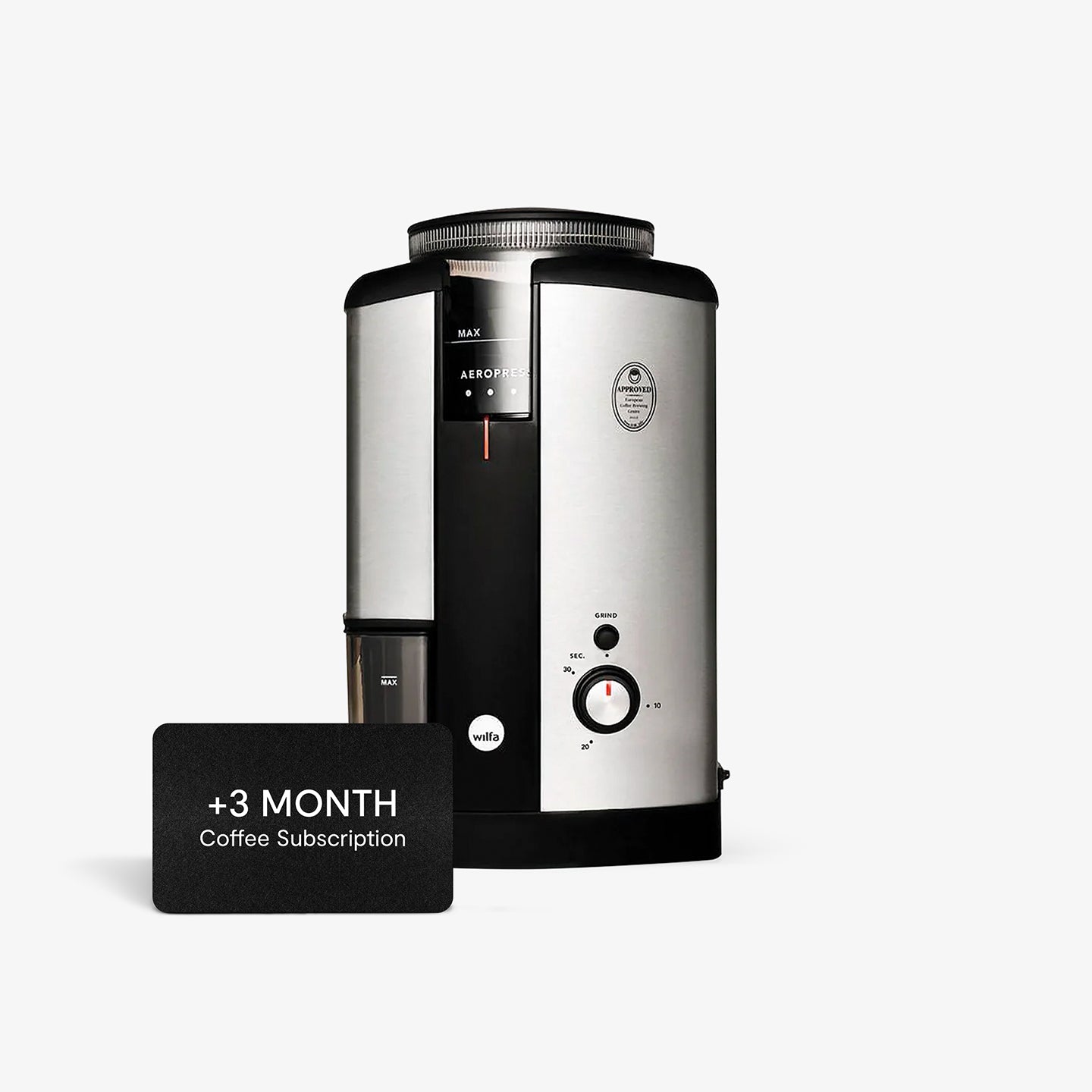 Wilfa Svart Aroma Grinder - Silver
£104.95
The Wilfa Svart Aroma Grinder in silver is a must-have accessory for delicious coffee at home.
Combining stylish design and quality at an affordable price, the Wilfa Svart is one impressive home grinder. It comes with five different grinding adjustment settings for a range of brew methods, from AeroPress to Chemex. 

The supplied coffee container and coffee tray are made of a transparent plastic material with a UV protected filter to help against sunlight damage. The timer function allows you to set the time in relation to the amount of coffee, while an efficient DC motor preserves the full flavour of the coffee beans, with minimal heat generated. 

The main difference between the black and silver Wilfa, is the motor. The silver Wilfa has a slightly faster (and louder) motor which means it grinds slightly hotter and produces more heat. Which ever model you choose, Wilfa is a great reliable brand to get started with.
FREE 3 MONTH SUBSCRIPTION

48 hours after we've despatched your item, we'll send you an email with a code and instructions on how to claim your free 3 month/monthly subscription.